Fri., Aug. 6, 2010, 4:40 p.m.
Last Hoopfest suspect now in Spokane
The last of four men charged with attempted murder for a shooting at Hoopfest has been transported to the Spokane County Jail. 
Marquis D. Johnson, 21, (right) appeared in Superior Court today on two counts of conspiracy to commit first-degree murder,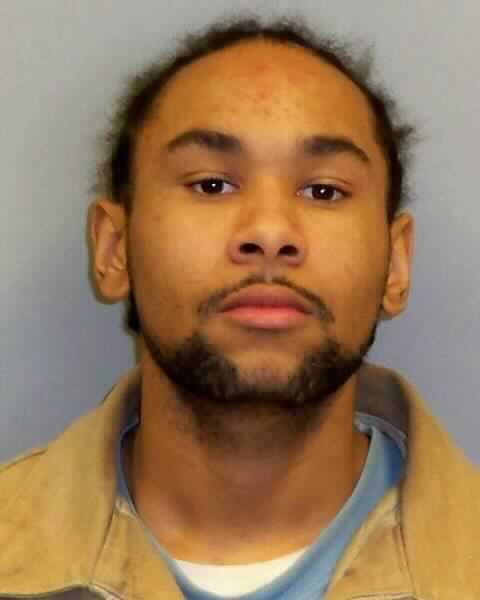 10 counts of attempted first-degree murder and one count of riot after arriving in Spokane from the Benton County Jail on Thursday.
Johnson was being held on a probation violation after he was arrested at Hoopfest on June 26. He'd only been out of prison since June 6 after serving about three years for a gun-related assault conviction.
Prosecutors allege Johnson was with Miguel C. Garcia, 19; Adam Doe, 19; and Rashjel C. "Reggie" Cage, 23, when Garcia fired a gun at least three times, injuring three bystanders.
Witnesses said Cage passed the gun to Garcia, who fired it and passed it to Doe, who was arrested at gunpoint after trying to flee the scene, police said.
Johnson was identified "as being present at the time of the shooting in close proximity to Cage and Garcia," according to court documents. "They were both actively involved in the argument before and after the shooting."
Kalen J. Bedford, who was arrested the day of the shooting on a misdemeanor disorderly conduct charge, apparently was targeted by the gunfire - he is listed as the intended victim in a fist-degree attempted murder charge.
Five of the 10 alleged attempted-murder victims are identified only as Jane or John Doe. First-degree assault is included as a an alternative charge in each case.
Defense attorneys told a judge last week that prosecutors don't have a legal basis for the charges, but Deputy Spokane County Prosecutor Steve Garvin said the "theory" of his office is quite straightforward: "When you point a gun at someone … what other intent do you have but to cause their death?" 
Defense attorney David Partovi, who is representing Garcia, said after last week's hearing that under Garvin's theory, prosecutors should have charged former Spokane police Officer Jay Olsen with attempted murder in connection with his shooting of Shonto Pete on Feb. 26, 2007.
Read more here.
---
---