Warrant issued for teen after 3 jail releases
A Spokane teen who said he was high on meth when he handed a knife to an assailant-turned-killer two years ago is wanted again, this time for a stolen property case that began when he crashed an Eastern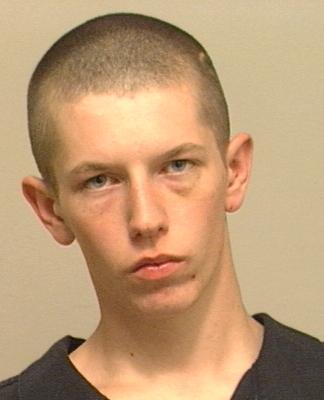 Washington University basketball player's stolen car. 
Christopher E. Hooper, 19, is charged with five counts of second-degree possession of stolen property, one count of possession of a stolen motor vehicle and one count of possession of a controlled substance.
Hooper was arrested three times last month but continued to leave jail because charges weren't filed within 72 hours.
Now that prosecutors have issued arrest warrants, Crime Stoppers is offering a reward for tips that lead to Hooper's capture. (And with that offer comes a new mug shot. Kid's really growing up.)
Hooper was arrested in early July with prescription drugs and suspected burglary tools, then again July 6 after state troopers said he crashed a Honda Accord that had been stolen from an Eastern Washington University women's basketball player July 3.
Hooper was allowed to leave jail pending trial but was arrested again July 14 on new stolen property charges, along with 18-year-old Bowe T. Frank. A 17-year-old boy also was arrested that day after a standoff at 2510 W. Boone. (A search warrant shows Washington State Patrol detectives had heard the boy may have been a person of interest in the unsolved homicide of Nathan "Trigger" Gilstrap, but Spokane police say there's no connection.)
Hooper left jail again after prosecutors didn't file charges within 72 hours. New warrants were issued July 23.
Hooper already is on probation after in April in connection with the January 2009 murder of Shannon A. Cochran.
Anyone with information on Hooper's whereabouts is asked to call Crime Stoppers at 1-800-222-TIPS or submit tips online. Tipsters don't have to leave their name to collect a reward but should leave a code name or number.
---
---