Fri., Aug. 13, 2010, noon
Edgar, Cyndi Steele allowed to meet at jail
The alleged victim in a North Idaho murder-for-hire plot will be allowed to visit the man suspected of hiring someone to kill her.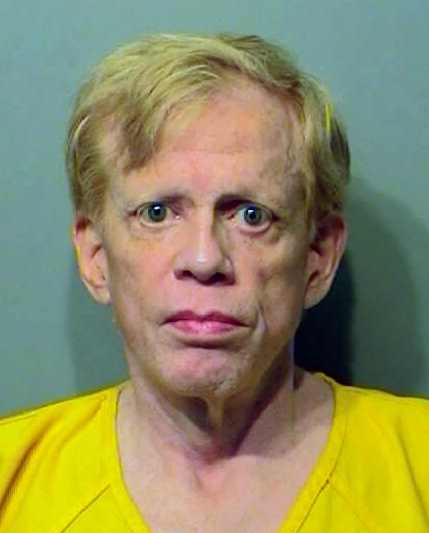 Cyndi Steele is allowed to meet with Edgar J. Steele once at the Spokane County Jail to discuss "their common property and interests, as well as financial issues related to their chidlren," according to an order filed in U.S. District Court in Coeur d'Alene on Wednesday.
"If the defendant or Mrs. Steele attempt to discuss the case or anything related to it, Mr. Peven shall immediately terminate the visit," the order from U.S. District Judge B. Lynn Winmill reads.
The couple's meeting will be monitored by Public Defender Roger Peven, and a recording of the meeting will be given to Assistant U.S. Attorney Traci Whelan. Whelan did not object to the request.
The Steeles were ordered not to contact each other after Edgar Steele, 65, was arrested at their Sandpoint-area home near Shepherd Lake in June, accused of plotting to kill Cyndi Stelee and her mother.
Cyndi Steele is supporting her husband and attended his arraignment July 28 on a murder-for-hire charge and other charges, including a victim tampering charge related to phone calls Steele made to his wife from the Kootenai County Jail.
July 21: Steele indicted on 3 new charges
June 21: No bail for suspect in pipe bomb murder plot
June 20: Arrest puts Steele back in public eye
June 17: Pipe bomb suspect in federal custody
June 16: Steele: 'This is a very emotional situation'
June 16: Bomb found on SUV registered to suspect
---
---