Mon., Aug. 30, 2010, 2 p.m.
Suspects in gang murder headed to prison
Two cousins charged in a gang-related mucrder are headed to prison on unrelated convictions.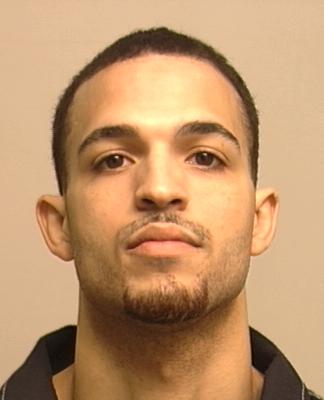 Cedric E. "Dirty" Burton, 23, was sentenced to 63 months in prison on Friday for second-degree assault.
Eric "Smalls" Burton, Jr., 25, also was sentenced recently to 20 months in prison for possession of cocaine with intent to deliver.
Cedric Burton had been charged with two counts of attempted first-degree murder for trying to run over two men in a downtown Spokane parking lot in November, but a jury convicted him of only assault, which is his second strike. A co-defendant, Charles Willy Jackson, is charged with second-degree assault, third-degree malicious mischief and possession of a controlled substance (cocaine) after police say he shot out the back window of the men's Hummer. His trial is set for September.
Eric Burton received the low-end of the standard sentence for his crack cocaine conviction, which stemmed from him having 26 baggies of the drug when Spokane police stopped him last summer.
Authorities have said he may face federal charges for allegedly possessing the gun used to kill John S. Williams on Jan. 17.
Both cousins have convictions related a 2005 gang murder, and both still are charged with first-degree rendering criminal assistance in connection with Williams' murder in January.
The accused triggerman, Edward "TD" Thomas, still is at large.
Past coverage:

June 3: Seven charged in January gang murder
May 21: Lawyer: Fugitive was in Cali for cousin's funeral
May 3: Warrant issued for accused would-be killer
---
---