Tue., Aug. 31, 2010, 7 a.m.
Reward offered for tips on 'top 10' criminal
A man considered one of Spokane County's top 10 repeat offenders is wanted by Crime Stoppers. 
Daniel J. Maddock, 22, is accused of violating his probation on a Bellevue criminal conviction by attempting to elude Spo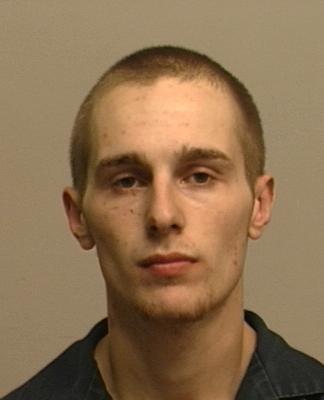 kane police, according to Crime Stoppers. The Washington Department of Corrections issued a warrant for escape from community custody.
Maddock already is charged with attempting to elude police, second-degree vehicle prowling and unlawful possession of payment instruments after neighbors called police to the area of 427E. Euclid early June 21 to report a suspected vehicle prowler. Police say Maddock fled in small black Toyota, then bailed out of the car after hitting a fence at 2810 N. Standard.
He was arrested in a nearby field, then posted bond June 24. His trial is scheduled for Oct. 25.
Maddock's 15-year criminal history includes convictions for second-degree theft, first-degree theft, possession of a stolen motor vehicle, second-degree taking a motor vehicle without owner's permission, attempting to elude a police vehicle, possession of a stolen motor vehicle, vehicle prowling, making false statements and malicious mischief, according to Crime Stoppers.
Anyone with information on his whereabouts is asked to call Crime Stoppers at 1-800-222-TIPS or submit tips online. Tipsters don't have to leave their name to collect a reward but should leave a code name or number.
---
---