Wed., Dec. 1, 2010, 2:30 p.m.
Tips sought on accused armed robber
UPDATE 12/2: Morris was arrested based on an anonymous tip.
A man accused of robbing a Spokane pharmacy of OxyContin last May is wanted by police after failing to show up for a court date.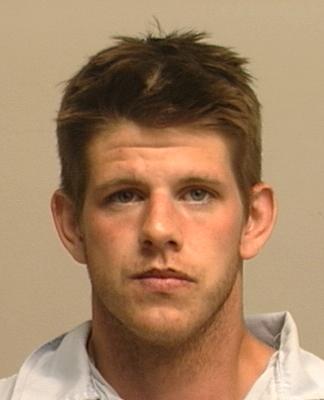 No charges were filed against the unsuspecting driver of Robert K. Morris, 27, after the driver, a senior sound engineer for local radio stations, said he'd met the young man at a bar and was giving him a ride home.
But prosecutors charged Morris with first-degree robbery, and he pleaded not guilty and was allowed to leave jail pending trial. A $50,000 warrant for his arrest was issued after he didn't show up for a Nov. 10 court hearing. Now Crime Stoppers is offering a reward for tips that lead to his arrest.

Morris was first arrested May 22 after police say he robbed the Walgreens at Division Street and Empire Avenue. The robber escaped with just a small amount of pills; the stores have been keeping OxyContin in time-lock safes since fall 2009.

Morris, 6-foot-1 and 170 pounds, has previous convictions for city theft, unlawful imprisonment, fourth-degree assault and harassment. He last gave his address as 17714 S. Wolfe Road in Cheney.
Anyone with information on his current location is asked to call Crime Stoppers at 1-800-222-TIPS or submit tips online.
---
---