Tue., Dec. 7, 2010, 8 a.m.
Friends question fatal police shooting
After Jeremy Groom pointed a gun at his own head and threatened suicide Saturday in Spokane, his friend of 20 years, Robert Thompson,  Jr., figured he needed to do something fast to calm him down.
So he asked a question: "What do you see when you look at me?" Thompson, 29, (top) recalled asking Groom, 34, (left) in the pa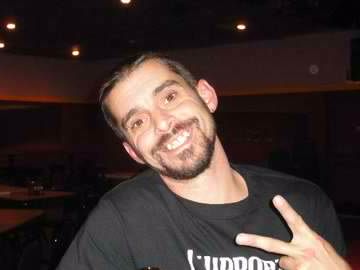 rking lot of a Hillyard bar. The former Marine called Thompson a brother and said he trusted him, then handed him the clip from his loaded handgun.
But Groom, who was upset about the upcoming anniversary of his mother's death, wouldn't give him the bullet already loaded in the gun's chamber, Thompson said.
Moments later he was dead, shot by Spokane police who rolled into the parking lot of the Special K Bar and Grill, 3817 N. Market St., and saw Groom pointing the pistol at Thompson after the two men tussled.
Thompson said he never feared Groom would shoot him and contends police overreacted. He said officers shot Groom immediately after ordering him to drop his gun, which never was pointed at police.
Read the rest of my story here.
---
---