Tue., Dec. 14, 2010, 2 p.m.
Cards could deal cold cases new clues
One Spokane woman is hoping to combine the two for a greater good.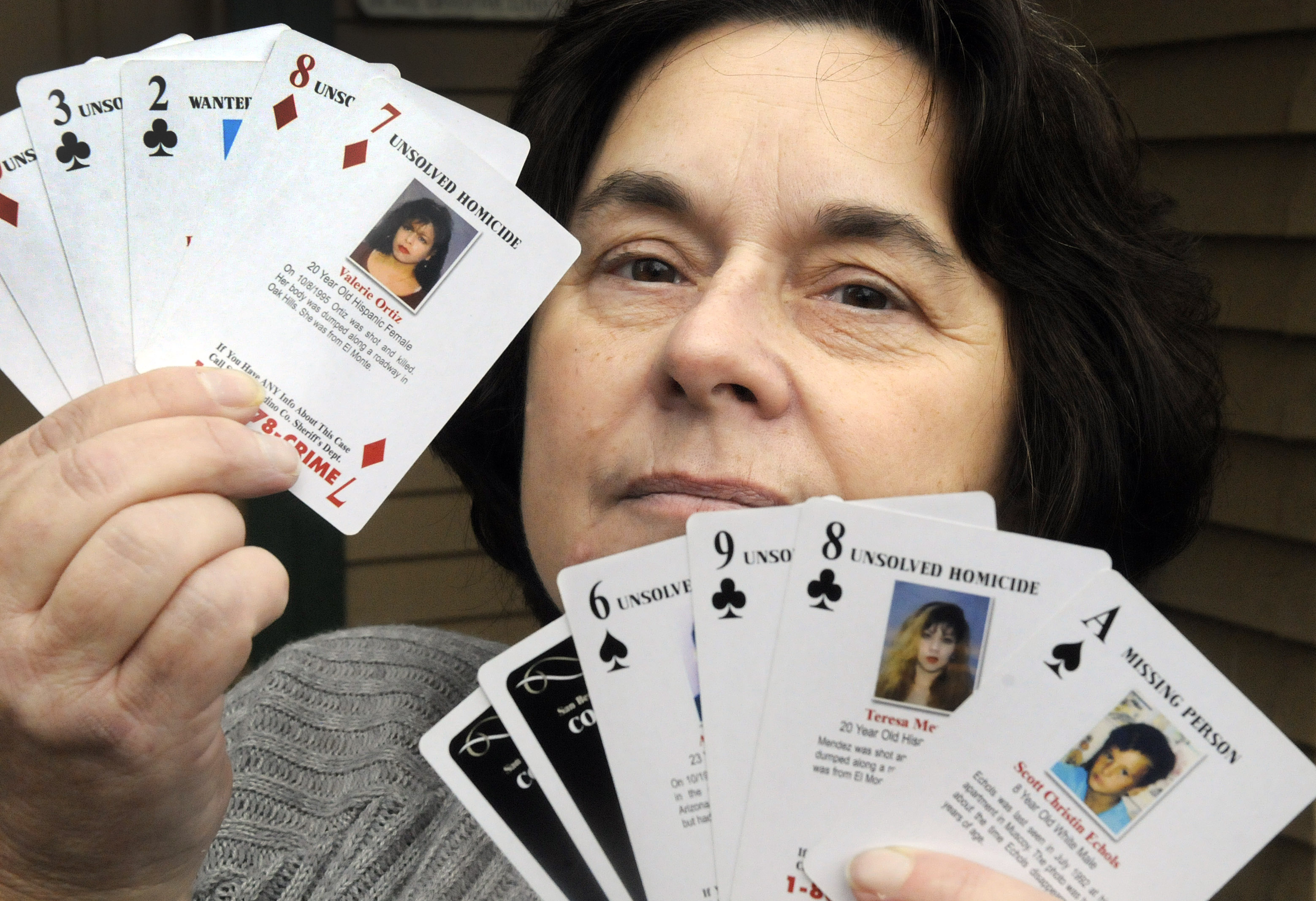 Rita Amunrud wants to produce decks of playing cards that feature details of unsolved homicides and missing persons cases from Spokane County and distribute them among inmates inside state prisons.
Each card would promise a reward for helpful tipsters. The cards were designed nearly three years ago, but supporters haven't raised enough money to get them printed.
Now, as the 40th anniversary of her mother's unsolved murder approaches, Amunrud is trying to revitalize that effort.
"It's going to take someone coming forward," she said. "What better way to spread the word than through playing cards?"
---
---