Thu., Dec. 16, 2010, 6:31 p.m.
2nd arrest in slaying of Wenatchee teen
WENATCHEE, Wash. (AP) — A friend of the man accused of killing a Wenatchee beauty school student has been arrested and accused of
criminal assistance.
The Mackenzie Cowell Homicide Task Force says 22-year-old Tessa M. Schuyleman was arrested Wednesday night in Tumwater and jailed in Chelan County.
The task force says it found photos and video of Schuyleman and a bloodstained carpet that indicated she knew about the killing and helped Chris Wilson. 
The 29-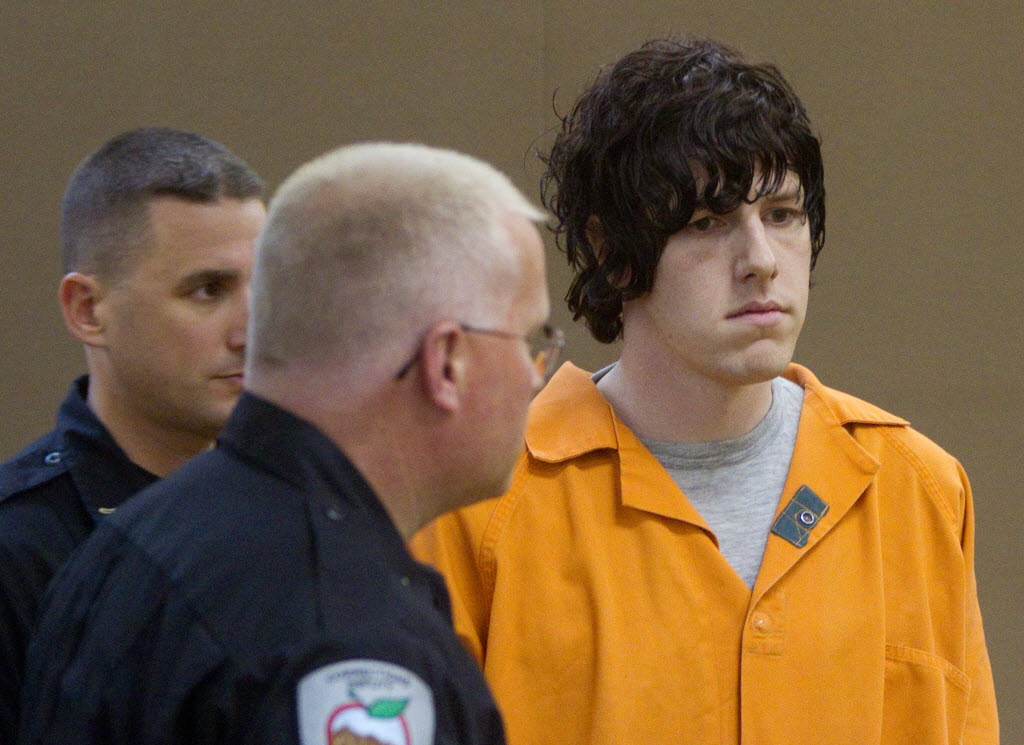 year-old Wilson (left) was arrested in October and has pleaded not guilty to a murder charge. He attended the Wenatchee beauty school with Cowell, who is pictured above.
Investigators say he killed her at his Wenatchee apartment in February of 2009 and left her body along the Columbia River at Crescent Bar.
Read more from the Wenatchee World by click the link below.

By Jefferson Robbins

The Wenatchee World, Wash.

(MCT)

Dec. 16--WENATCHEE -- A 22-year-old friend of murder defendant Christopher Scott Wilson was arrested Wednesday night in connection with the February murder of Mackenzie Cowell.

Tessa Marie Schuyleman of Wenatchee, 22, was arrested on suspicion of first-degree rendering criminal assistance and obstructing a public officer. She was held in Chelan County Regional Justice Center on Thursday morning and later released on $29,000 bail. A preliminary hearing on her case was scheduled for 4:15 p.m. today.

A news release from the task force investigating Cowell's killing said Schuyleman was first questioned after the Oct. 6 arrest of Wilson, 30, who's charged with second-degree murder in the case. Evidence implicating Wilson included a blood stain in his apartment made by what police say was Cowell's blood.

Chelan County Prosecutor Gary Riesen said the charges sought by police do not claim Schuyleman was an accomplice in Cowell's murder. Rather, investigators believe she impeded their probe after the fact.

Schuyleman at first told police she had "no recollection of the events surrounding Cowell's disappearance and murder in February, and no information regarding Wilson's involvement" in the death, the news release said.

But investigators later found pictures and videos from Wilson's computer and Schuyleman's cell phone that seemed to suggest she'd lied, including a June 26 video from her phone that depicted her "entering Wilson's apartment, moving aside a coffee table in the living room, and focusing the camera on the clearly visible stain lab tests later determined was the dried blood of Mackenzie Cowell," according to the news release.

Another video recorded June 30 allegedly depicts Wilson "asking Schuyleman if the apartment is clean. Schuyleman replies, 'Considering what happen...ing?' At the end of the video, Schuyleman focuses the camera on the location of the rug where the blood stain was later found by investigators. The stain was only slightly discernable indicating it had been cleaned since the first video (four) days prior."

Images from Wilson's computer showed Schuyleman posed on the floor of the apartment as if dead, lying in the same location where the blood stain was found, police said.

Schuyleman maintained online profiles under the names "Alice Madison" and "Mistress Amelia." A Facebook profile listed her as a Wenatchee native residing in Olympia. A related website, alicemadisonphotographs.com, contained images of a woman believed to be Schuyleman, as well as photos of urban and rural landscapes and macro images.

Cowell, 17, of Orondo was found dead Feb. 13 at Crescent Bar, four days after she disappeared from downtown Wenatchee. Wilson was Cowell's fellow student at the Academy of Hair Design.

Rendering criminal assistance in the first degree is a class B felony, with a maximum penalty of 10 years in prison if convicted. Obstructing a public officer is a gross misdemeanor, with a maximum one-year sentence.
---
---