Mon., Dec. 20, 2010, 2 p.m.
Delay expected in Otto Zehm trial
The criminal case against Spokane police Officer Karl F. Thompson Jr. now has a slim chance of proceeding in March after the 9th U.S. Circuit Court of Appeals on Friday agreed to speed up its review of the appeal that sto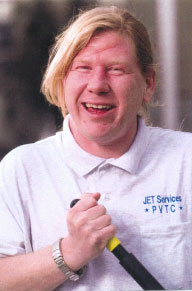 pped the case cold in June. 
The federal appeals court will hear the case in February after prosecutors appealed U.S. District Court Judge Fred Van Sickle's ruling that they could not present evidence that mentally ill janitor Otto Zehm had not committed a crime on March 18, 2006, when he was confronted by Thompson. Zehm died two days later.
"Appeals before trial are so rare that it does not surprise me that the circuit decided to speed up the process," said attorney Jeffry Finer, who represents the Zehm estate in a separate civil case.
Read the rest of Tom Clouse's story here.

---
---