Tue., Dec. 21, 2010, 12:13 p.m.
3-strikes trial leads to perjury charge
A Spokane man has been charged with perjury for testimony given at a trial 18 months ago.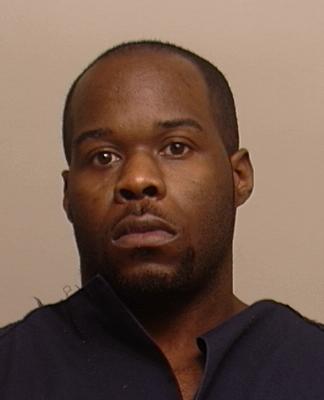 Antonine G. Marshall, 26, (pictured) is accused of lying during a trial in April 2009 in which Dwight L. "Hard" Russ was convicted and sent to prison for life under the state's three-strikes law.
Marshall initially told police he arrived at the home with two men he couldn't identify, and that he didn't go inside the home, according to an affidavit by Spokane police Detective Lonnie Tofsrud.
But at trial, Marshall testified that he was allowed inside the home and possessed a firearm but never pointed it at anybody. He said Russ, a convicted felon prohibited from possessing firearms, never touched the gun, but several other witnesses testified to the contrary, police say.
Russ was convicted of first-degree burglary and second-degree assault and is serving a life sentence at the Washington State Penitentiary. Marshall, who had no previous felony convictions, already had pleaded guilty to first-degree burglary and two counts of second-degree assault in May 2008 and was sentenced to three years in prison.
Now Crime Stoppers is offering a reward for tips that help arrest him on the new perjury charge, which Deputy Prosecutor Mark Cipolla filed on Nov. 9.
Marshall, 5-foot-8 and 220 pounds, is a transient. Anyone with information on his current location is asked to call Crime Stoppers at 1-800-222-TIPS or submit tips online.
---
---