Wed., Feb. 3, 2010, 1:43 p.m.
Gym teacher accused of sexual abuse
A high school gym teacher and local cheerleading coach is accused of sexually abusing a teenager.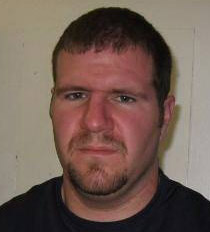 Darin J. DeBolt, 26, a teacher at Lakeside High School in North Idaho, appeared in court today on one count of sexual battery of a minor child ages 16 or 17 and one count of sexual intercourse with a minor child.
DeBolt was arrested Tuesday at the 130-student high school in Plummer, where the Spokane resident has worked for five years, said Judi Sharrett, superintendent of the Plummer-Worley School District.
"The district is fully cooperating with police," Sharrett said.
DeBolt remains in Benewah County Jail on $50,000 bail.
The alleged incident occurred last month, according to the Benewah County Sheriff's Office.
DeBolt was on the cheer squad at Eastern Washington University (he's pictured above in September 2008) and is a coach with All Star Cheer and Dance in Spokane Valley, according to the group's Web site.
---
---