TUESDAY, FEB. 9, 2010, 7:20 P.M.
Canadian coke smuggler: I'm guilty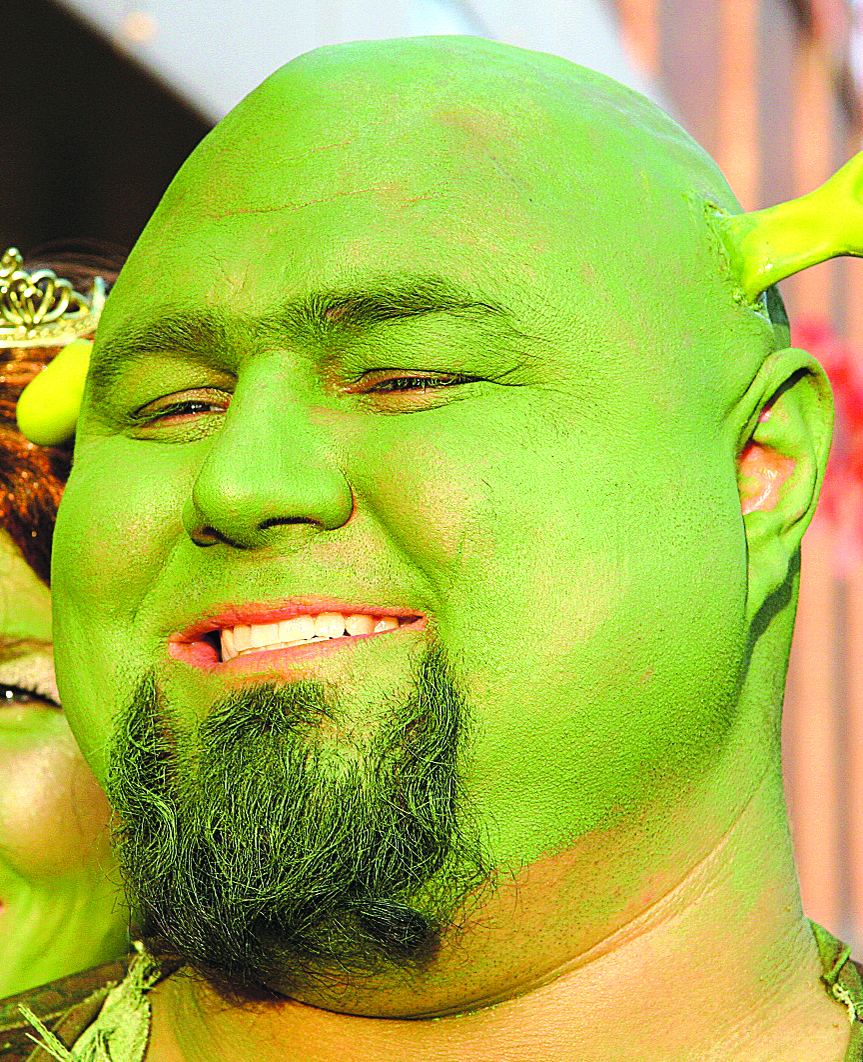 A Canadian man arrested with 38 kilos of cocaine last fall recently pleaded guilty to a federal cocaine charge.
Michael B. Yuill, 36, (left, dressed as Shrek for Halloween 2005 in a picture from his hometown paper, the Observer), pleaded guilty to possession with intent to distribute 5 kilograms or more of cocaine.
The charges carries a prison sentence of 10 years to life. No plea deal was accepted when Yuill pleaded guilty Feb. 2.
He'll be sentenced May 3. Yuill, a father of two with no previous criminal record, was arrested Oct. 7 after employees at a Spokane International Airport rental agency told investigators he'd rented several SUVs and returned them after racking up unusually high mileage – some 3,000 miles apiece.
Yuill, a resident of Salmon Arm, British Columbia, a small community about 300 miles north of Spokane, was arrested after U.S. Drug Enforcement Administration agents spent two days tailing him throughout Eastern Washington.
B.C man in coke bust to stay in jail
38 kilos of cocaine seized in Eastern Washington
---
---