Thu., Feb. 11, 2010, 11:51 a.m.
Robber headed to familiar place: prison
A man sent to prison for shooting his teenage girlfriend in 2005 is headed back there after pleading guilty to second-degree robbery.
Reza Abghari, 26, was sentenced to 15 months in prison this morning by Judge Sam Cozza.
He was arrested Oct. 28 with Nedzad Mesanovic, 21, and Miroslav Veselinovic, 22, after a Spokane police officer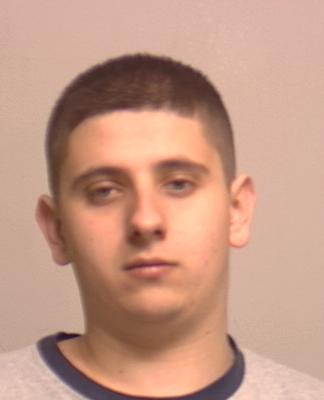 recognized their car from a robbery report at the Zip Trip at 711 W. Hastings.
  Mesanovic (left) is scheduled to go to trial on March 1 on first-degree robbery charges.
Veselinovic took a plea deal Wednesday and was credited for 104 days served in jail.
He promised Judge Maryann Moreno she would never see him in her courtroom again and said he'd learned a lot about himself while in jail.
"Truly, I am sorry," Veselinovic said.
Moreno asked if he thought he'd be able to find a job with felony conviction.
Veselinovic said he's hopeful he can get his job at Wal-Mart back.
"There's a lot of felons down there, so I think I could," Veselinovic said.
Abghari made headlines in 2004 after he shot his then-13-year-old girlfriend while pointing what he thought was an unloaded gun at her.
That (now former) girlfriend, Tara Leena Rader, was arrested last month after deputies said she was in a car with more than 18 ounces of methamphetamine.
Read more on the October robbery here.
---
---