FRIDAY, FEB. 12, 2010, 10:52 A.M.
Exceptional sentence for gang member
A reputed gang member sentenced to 15 years in prison for a shooting that didn't injure anyone was given an exceptionally high sentence because of issues with the statutory maximum and firearms enhancements.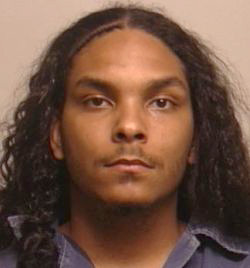 Anthony D. Singh, 21, could only serve a maximum of 120 months for his convictions if all served concurrently.
With two firearms enhancements, that meant he'd essentially only serve a year or so for his assault conviction and go unpunished for his other crimes, Deputy Prosecutor Larry Haskell argued and Superior Court Judge Kathleen O'Connor agreed.
So O'Connor ordered Singh to serve the 120-month concurrent sentence for second-degree assault, drive-by shooting and unlawful possession of a firearm before serving a 60-month concurrent sentence for witness tampering and conspiracy to commit assault, instead of serving the sentences at the same time.
"Otherwise, Mr. Singh will not receive appropriate punishment," she said.
Singh, a father of two, worked at Taco Time at the time of the shooting. He got the job after another judge in a different case chastised him for never having one, said his lawyer, Thomas Cooney.
"He was very proud of the fact that he obtained that job," Cooney said.
Cooney has said he'll appeal Singh's convictions. Read my story on Singh's case here.
---
---