Tue., Feb. 16, 2010, 6:43 p.m.
Last of robbery trio gets 13 months
By Thomas Clouse
A man charged with a convenience store robbery last fall pleaded guilty to a lesser charge today and was sentenced to 13 months in jail.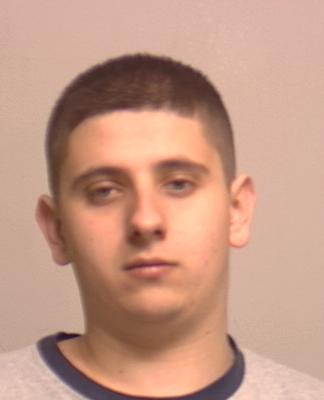 Nedzad Mesanovic, 21, pleaded to second-degree robbery as part of the plea. He was also given credit for more than three months in jail, Deputy Spokane County Prosecutor Larry Haskell said.
Mesanovic was charged along with 22-year-old Miroslav Veselinovic and 26-year-old Reza Abghari of Colbert. All three were stopped by a sheriff's deputy who recognized their car from a robbery report at the Zip Trip at 711 W. Hastings.
Inside, the deputy found items stolen from previous robbery reports. Mesanovic appeared Tuesday before Superior Court Judge Michael Price, who agreed to accept the plea bargain.
Mesanovic "was probably the least culpable of the three," Haskell said.
Veselinovic was credited for 104 days served in jail in a plea deal approved last week. Abghari pleaded guilty to a similar deal last week and received a 15-month sentence.
He was previously convicted of third-degree assault and was sentenced to 2 1/2 years in prison in 2005 for shooting a teenage girl between the eyes while pretending to be a gangster.
Mesanovic was wanted for malicious harassment and second-degree theft in February 2008, according to a Crime Stoppers news released that called his two-year criminal history "impressive."
News archives show he spent three and a half months in jail after being found guilty of conspiracy to possess a controlled substance and second-degree theft in February 2009.
3 questioned in string of robberies
Robber headed to familiar place: prison
---
---