Fri., Feb. 19, 2010, 5:56 p.m.
Meth found in car involved in fatal crash
Detectives investigating a car crash that killed a teenager in south Spokane last weekend found methamphetamine in the vehicle in which the victim was riding, according to newly filed court documents.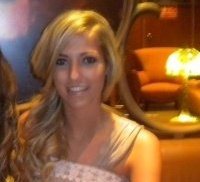 Jacoby Bryant, 19, (left, picture from KHQ.com) died early Feb. 14 when the 1999 Pontiac Grand Am she was riding in collided with a 2005 BMW in what police believe was a race between the vehicles on southbound Hatch Road near 54th Avenue.
Spokane County Sheriff's detectives found meth in a purse in the Grand Am, and the car's driver, Brooke A. Reese, 18, told police she'd had four shots of Vodka that night, according to a search warrant filed in District Court.
Reese told investigators she was driving "too fast" when she tried to make a left turn on 54th Avenue and collided with a tree after being struck by the BMW about 2:24 a.m., according to the Sheriff's Office.
She called deciding the race the BMW's driver, 18-year-old Taylor D. Marean, "the worst decision of my life," according to court documents.
"His car was faster, faster than I would have ever thought," Reese reportedly said.
Reese was treated and released from a local hospital. Neither Marean nor his passenger, Ryan Perrizo, 19, were injured. Marean, who Reese said had been drinking "a lot," refused to talk to investigators.
Detectives are investigating the three for possible vehicular homicide charges.
---
---