Tue., Jan. 5, 2010, 8:03 p.m.
Cause of deputy's crash may be medical
EPHRATA, Wash. (AP) — An autopsy today on the Grant County sheriff's deputy killed in a one-car crash may indicate whether a medical condition figured in Sunday's accident.
Undersheriff John Turley says the autopsy on Deputy John Bernard was being conducted for the county at the Forensics Institute at Samaritan Hospital in Moses Lake.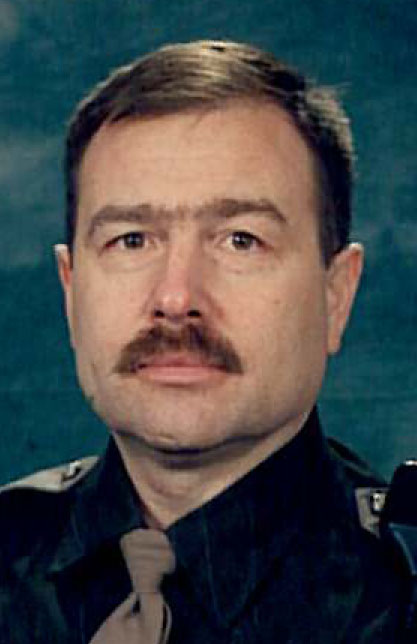 Bernard (left) was not on his way to an emergency and he was wearing a seatbelt when his patrol car left a road nine miles south of Ephrata and rolled.
Turley says Bernard appeared to be in good health, but two years ago he underwent treatment for leukemia and was later hospitalized for vertigo and headaches from a blood disorder related to the chemotherapy.
A Washington State Patrol team continues to investigate the crash. Bernard had worked as a deputy in the county for the past four years.
Prior to that, he was a patrol officer for Ephrata police from 2002 to 2006. He had been a corrections officer in the county from 1997 to 2002.
Bernard was married with two sons, one of whom, Brandon, is also a Grant County sheriff's deputy. The two are pictured above at Bradon's graduation from the Criminal Justice Training Center in Burien. The Sheriff's Office called it "one of the most memorable days in John's life."
Sheriff Frank T. DeTrolio said in a news release that Bernard "was a tireless public servant whose commitment to law enforcement and serving the citizens helped make Grant County a safer place."
---
---