Tue., Jan. 5, 2010, 1:04 p.m.
Thief at cheerleading event sought
Police say this photo of a Dec. 19 East Valley High cheerleading event is a key clue in a purse snatching that occurred there.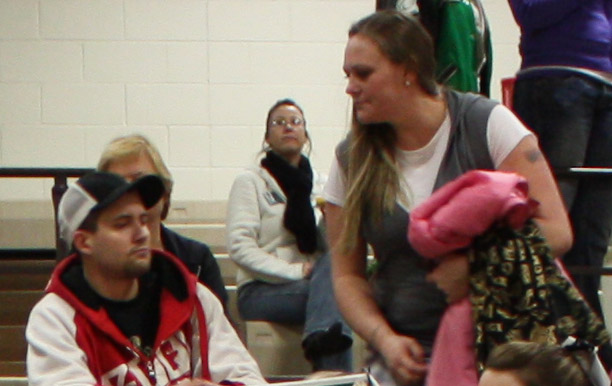 The woman holding a pink jacket and standing behind the cheerleaders is accused of stealing a purse of a 17-year-old cheerleader who was helping the younger girls, according to the Spokane Valley Police Department.
The purse had the girl's military ID, teal iPod and a small amount of cash.
Her companion is seated next to her, police said, wearing what appears to be a red and white letterman's jacket and black and white baseball cap.
The photo has been circulated to all of the school district's elementary school staff, but no one has recognized the woman, according to a news release.
Anyone with information about either person is asked to call Crime Check at (509) 456-2233.
---
---