Wed., Jan. 27, 2010, 8 p.m.
Police seek mom and daughter's alleged accomplice
A mother and daughter accused of beating and robbing a man pleaded not guilty in Spokane County Superior Court today, but police haven't been able to find a man suspected of helping them.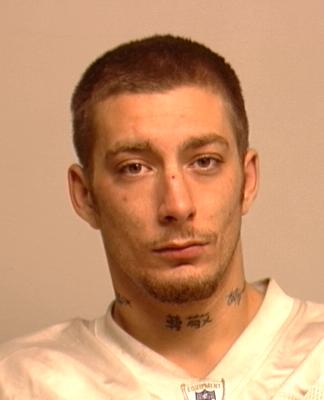 Now Crime Stoppers is offering a reward for tips that lead to his capture.
Robert L. "Junior" Hensley, 21, is wanted on a first-degree robbery charge for a Nov. 29 incident.
Detectives say Hensley, Alisson D. Taylor, 34, (aka Alisson D. Hall) and Breeanna C. Sims, 18, picked up Jeremy Brotherton at Denny's in Spokane Valley and told him they had money they owed him.
They then assaulted Brotherton and drove him to his apartment at 9015 E. Cataldo, where they stole his cash, according to court documents.
Hall and Sims reportedly implicated themselves in the crimes in interviews with detectives in December.
The mother and daughter are in Spokane County Jail, charged with first-degree robbery, first-degree kidnapping, first-degree burglary and conspiracy to commit first-degree robbery.
Crime Stoppers is offering a reward for help finding Hensley.
His nine-year Spokane County criminal history includes convictions for harassment – threats to kill, unlawful possession of a firearm, making false statements, drug possession, reckless driving, city theft and violations of anti-harassment orders, according to a news release.
---
---