Downed wire snags bike cop during chase
A Spokane police motorcycle officer was yanked from his bike Thursday morning when a line from a falling utility pole w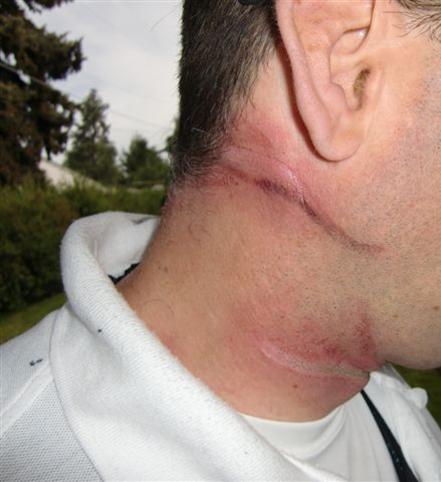 rapped around his neck after he turned to pursue an out-of-control car. 
The officer was rushed to a hospital with non-life-threatening injuries to his neck. The 9:30 a.m. incident closed Northwest Boulevard from Providence Avenue to D Street for nearly four hours.
Police spokeswoman Officer Jennifer DeRuwe said the motorcycle officer, a veteran whose identity wasn't disclosed, was pulled off his motorcycle by the utility line, which was attached to the pole damaged by the out-of-control car. The driver of the car he was pursuing was Susan Troyer, the wife of Spokane International Airport Police Chief Peter L. Troyer. She is pictured above sitting on the grass.

Read the rest of Mike Prager's story here.
---
---