Prints link Barefoot Bandit to South Dakota
YANKTON, S.D. (AP) — Fingerprints found at the scene of a Yankton burglary match those of the "Barefoot Bandit," South Dakot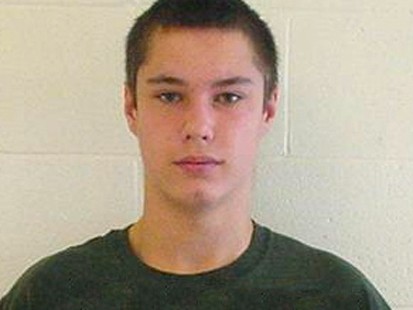 a authorities confirm. 
Yankton assistant police chief Jerry Hisek says he was notified today that state Division of Criminal Investigation found three of 19-year-old Colton Harris-Moore's fingerprints at the scene of a June 18 break-in.
The teen (pictured) had already been named a suspect. Harris-Moore, of Camano Island, Wash., has evaded authorities since April 2008, when he escaped from a halfway house south of Seattle.
He is accused of breaking into dozens of homes since and committing burglaries across the region and into the Midwest, including the theft of a small airplane from the Boundary County Airport.
Police in Nebraska issued a warrant for Harris-Moore's arrest this week.
June 22: Has the Barefoot Bandit hit the Midwest?
June 3: $50,000 for Barefoot Bandit's surrender
Feb. 11: Stolen plane, chalk drawn feet: Teen burglar back?
Oct. 7: Teen bandit becoming national sensation
---
---