Wed., July 7, 2010, 9:30 a.m.
Missing lady's husband pleads to gun charge
 The husband of a Clarkston woman last seen shortly after she filed for divorce will remain in federal custody after pleading guilty to a federal weapons charge Tuesday i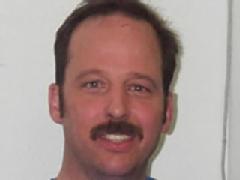 n Coeur d'Alene.
Charles A. Capone pleaded guilty to one count of unlawful possession of a firearm, which carries a maximum sentence of 10 years in prison and a $250,000 fine. He's to be sentenced in September.
Capone is the last person known to have seen his wife, Racheal Anderson, a 40-year-old who's been missing since April.
Capone has felony convictions for aggravated assault, burglary and bank larceny, which prohibits him from possessing weapons. He was arrested in May after police learned Capone had bought a Glock .40 pistol that he was storing in an acquaintance's safe.
That acquaintance told police Capone gave him the gun for storage in February, according to federal court documents. Investigators seized the gun, leading to the federal charge against Capone.
Capone is in federal custody in the Bonner County Jail.
---
---