Thu., July 8, 2010, 11 a.m.
2 plead innocent to murder-related charges
Two men pleaded not guilty Wednesday to charges related to a fatal gang-related shooting in January.
James C. Henderson, 33, is charged with first-degree rendering criminal assistance and conspiracy to commit second-degree assault, though his public defender, John Stine, said the case is "pretty thin."
Henderson "was no where near this crime when it occurred, he's not involved in it in anyway," Stine said. "Mr. Henderson was at home - he actually has several police officers as alibi witnesses."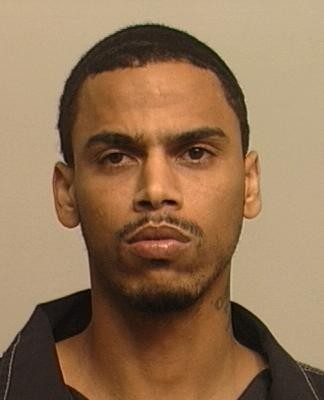 Henderson is named as a co-conspirator with alleged triggerman Edward "TD" Thomas, (left) who is a fugitive wanted on charges of first-degree murder and first-degree attempted murder for a Jan. 17 shooting that killed John S. Williams.
Stine asked for hHenderson's bond to be reduced to at the most $5,000, but Superior Court Judge Sam Cozza noted Henderson's bail jumping conviction and kept it at $100,000.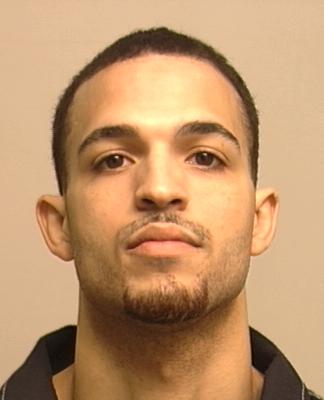 Also arraigned Wednesday was Henderson's cousin, Cedric E. "Dirty" Burton, (right)who pleaded not guilty to first-degree rendering criminal assistance. His bond remains at $100,000.
He's also charged with attempted murder and bail jumping for an alleged incident in a nightclub parking lot last fall.
Henderson and Burton join Christopher J. "Baby Boy" Route, 24, as the only incarcerated suspects charged in the murder.
Their cousin, Eric "Smalls" Burton, Jr., pleaded not guilty to first-degree rendering criminal assistance last month and is out on bail.
Accused killer Thomas still is at large, as are Cedric Burton's brother and Route's cousin, John E. Burton, 27; and Marc A. "Bookie" Carter, who are accused of first-degree rending criminal assistance.
Anyone with information on the three is asked to call 1-800-222-TIPS or submit tips online. Tipsters don't have to leave their name to collect a reward but should leave a code name or number.
June 24: Witness in gang murder agrees to secret deal
June 3: Seven charged in January gang murder
March 9: Homicide case 'not a simple investigation'
---
---