Fri., July 9, 2010, 5:59 p.m.
2nd SWAT search for man comes up empty
A Spokane police SWAT team in training got real-life experience today after tip that a fugitive who sparked a standoff in April was in an east Spokane neighborhood.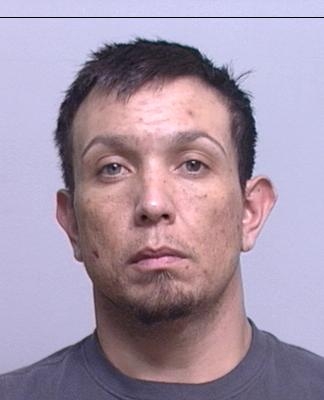 But the search in the area of East Mallon Avenue and North Helena Street showed no sign of domestic violence suspect Pedro J. Garcia (pictured), who police believe may be armed, said Officer Glenn Bartlett.
"We had a SWAT team that was training anyway, so we called them out," Bartlett said. "They were able to go and clear the area to verify that he was not there."
In April, Garcia, 35, was reported to be suicidal when police arrived in the 2900 block of E. Diamond to check on the safety of a woman there. When the SWAT team entered the home after a four-hour standoff,
Garcia wasn't inside. More than two months later, he still being sought on charges of domestic violence, violating a protection order, burglary, unlawful imprisonment and harassment.
Anyone with information on his location is asked to call Crime Check at (509) 456-2233.
---
---