Mon., July 12, 2010, 6:27 p.m.
Killer: Trust no one, broken hearts, knives
When detectives found the clothes admitted killer Justin Crenshaw wore during the slayings of Sarah Clark and Tanner Pehl, they found a clue that Spokane County Chief Criminal Prosecutor Jack Driscoll emphasized at the trial's opening this morning.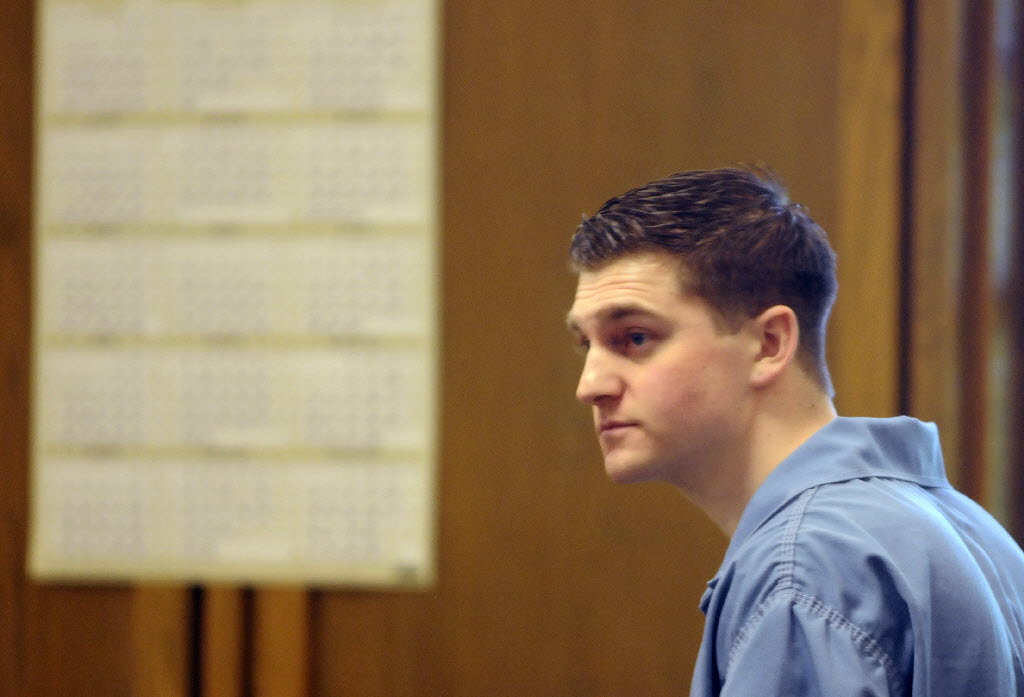 Inside the plastic container with the bloody jeans and black Nike shoes was a belt "that had the symbol: Trust no one, broken hearts and knives," Driscoll said.
The belt belonged to Crenshaw.
Driscoll stopped short of offering a motive for the heinous crimes during his opening statement but said evidence will lead jurors to one conclusion: 22-year-old Crenshaw is guilty of two counts of first-degree murder with aggravating circumstances.
Crenshaw doesn't deny killing 18-year-old Clark and 20-year-old Pehl on Feb. 28, 2008. But he has no memory of it, said defense attorney Chris Bugbee, and did not plan the murders because he suffers from a rare disorder that causes bizarre and often violent behavior after ingesting alcohol.
"Mr. Crenshaw is responsible for the deaths of Sarah Clark and Tanner Pehl. This is not about who caused their deaths. It is to what level of responsibility he should be held," Bugbee said. "What was his state of mind when these crimes were committed?"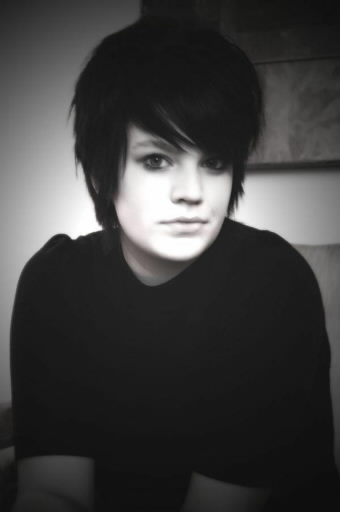 Childhood friends of Crenshaw's are expected to testify about the all the bizarre stuff he used to do when he got drunk.
"Don't dismiss this condition because you haven't heard of it," Bugbee told the jury. "The issue is, how did this condition affect his ability to think?"
Bugbee said details support the theory, such as the fact that pictures of Pehl's family members were taken off the walls and placed upside down in the home at 512 Elm Road.
"It is in fact bizarre," Bugbee said, "Which is consistent with the condition I'm talking about. This is as senseless case. There is no way to justify these deaths."
Investigators initially believed jealousy may have motivated Crenshaw.
According to court documents, after the murders, "Detective Drapeau told Justin that he understood how things can happen involving relationships and betrayal that could possibly lead a man to do things he normally would not do. Detective Drapeau reports that Justin shook his head and said "shit happens."
A judge ruled last fall that that statement is not admissible at this trial.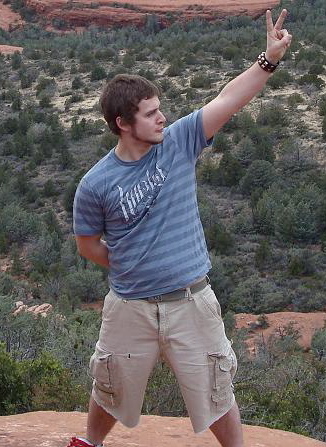 What is admissible is fingerprint and DNA evidence that even Bugbee admitted today was "powerful evidence."
"This is terribly damaging evidence, you'll be tempted to conclude early on," Bugbee told jurors.
But Bugbee urged jurors to remember prosecutors must prove Crenshaw planned the murders and was able to think about the consequences ahead of time.
Crenshaw's "last memory was sitting on the couch drinking with Tanner Pehl who was playing the guitar," Bugbee said. "His next memory is waking up the next morning with pain in his hand. He sees the bodies."
But Bugbee left out an explanation for why the house was intentionally set on fire.
He said he'll present jurors with lesser charges during deliberations. He expects a guilty verdict, but said evidence doesn't support a conviction for aggravated premeditated murder.
The first witnesses Monday were the victims' mothers, Teesha Clark and Laurie Pehl, who identified their children through photographs. Pehl helped provide the trial's first light moment when discussing Tanner's tendency to hide a kitchen knife he used for cooking.
"He was afraid we'd dull the edges when we tried to cook," Laurie said. "Didn't respect your cooking skills?" Driscoll lightly prodded. Jurors and courtroom watchers, including Pehls' family, laughed.
Also testifying were first responders to the fire and crime scene, including a firefighter who described the horrific discoveries of Pehl and Clark's bodies.
"I'd never seen such a thing or hope to ever see anything like that in my life again," he said.
The trial, expected to last three weeks, continues Tuesday.
---
---