WEDNESDAY, JULY 21, 2010, 5:37 P.M.
2 more men charged in Hoopfest shooting
UPDATE: Marquis Johnson is in the Benton County Jail.

A $600,000 felony arrest warrant has been issued for a Spokane man in connection with a shooting at Hoopfest last month.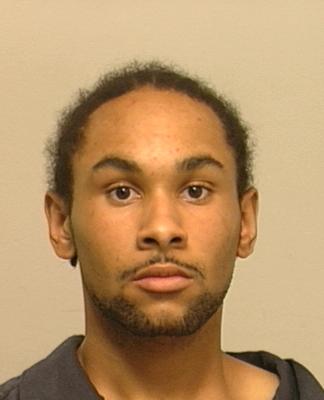 Spokane County prosecutors have filed assault charges against Marquis D. Johnson, 21 (right); and Rashjel G. Cage, 23, for the June 26 shooting that injured three bystanders. Police identified them from video and witness reports as being involved in the argument that led to gunfire.
Now Crime Stoppers is offering a reward for Johnson's capture.
He and Cage (bottom left) are charged with three counts of first-degree assault and one count of conspiracy to commit first-degree assault. District Court Judge Vance Peterson approved $600,000 bonds for both men.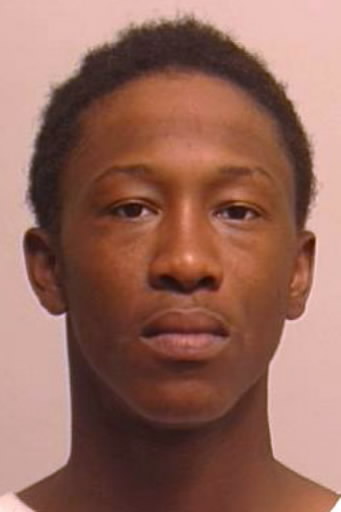 The accused gunman, 19-year-old Miguel C. Garcia, remains in jail on assault charges.
A 19-year-old suspect also arrested the day of the shooting, Adam Doe, also is in jail on gun and assault on law enforcement for the Hoopfest shooting and assault and escape charges related to an October 2009 stabbing. Cage already pleaded guilty last month to second-degree attempted assault for that same stabbing.
Witnesses said Cage passed the gun to Garcia at Hoopfest in downtown Spokane, who fired several shots before passing the gun to Doe.
An off-duty Spokane police detective witnessed the shooting and followed the men as on-duty officers swarmed the area.
Johnson, who had been released from prison June 6 after serving nearly three years for assault, also was arrested June 26 for a probation violation. It's unclear when he left jail; a warrant was issued on the new assault charges July 6.
Anyone with information on the men should call Crime Stoppers at 1-800-222-TIPS or submit tips online. Tipsters don't have to leave their name to collect a reward but should leave a code name or number.
June 30: High bonds set for shooting suspects
June 29: Hoopfest shots not 'surprising'
June 28: Shooting suspect already charged in stabbing
---
---