THURSDAY, JULY 22, 2010, 10 A.M.
Crenshaw: You can call 911 after I leave
When admitted killer Justin Crenshaw stabbed a friend in 2004, he did so after his friend refused to drive him to buy methamph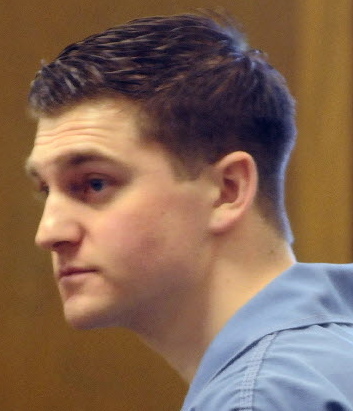 etamine from a man named Spike. 
Crenshaw, who served 18 months for the attack, stabbed the teen in the upper shoulder as he tried to walk away, then handed the friend a towel to control the bleeding.
After the victim pleaded for Crenshaw to leave him alone, the killer grabbed his car keys and said, "You can call 911 after I leave," according to court testimony.
Psychiatrist Dr. Jerry Larsen testified about that incident Wednesday as one of just two witnesses for Crenshaw's defense.
The 22-year-old is charged with two counts of aggravated first-degree murder for the stabbing deaths of Tanner E. Pehl, 20; and Sarah A. Clark, 18; on Feb. 28, 2008.
The charges carry life in prison without parole; defense lawyer Chris Bugbee will ask juror to convict him of a lesser charge like manslaughter.
The defense hinges on the argument that Crenshaw, who started using drugs and alcohol at age or 12 or 13, suffers from a disorder known as pathological intoxication, or alcohol idiosyncratic intoxication.
Along with a childhood friend who spoke of a strange incident with Crenshaw as a teen, Larsen spoke of another incident at a casino where Crenshaw was beating his own head with a rock and then put a knife to his throat and threatened to kill himself while claiming that his girlfriend had broken up with him.
A friend later told authorities that Crenshaw was mistaken – that the girlfriend had not ended the relationship.
Read Thomas Clouse's story on the defense case, which ended Wednesday, here. 
An expert for the prosecution is expected to testify today to refute Larsen's testimony. Closing arguments are expected Monday, then the jury gets the case.
Past coverage:
July 20: Crenshaw defense could begin this week
July 13: Jurors see swords used in double slaying
July 12: Killer: Trust no one, broken hearts, knives
July 12: Crenshaw double-murder trial begins today
---
---