Thu., July 22, 2010, 2 p.m.
Money, tips sought after fundraiser robbed
The city of Spokane's Parks and Recreation Department is urging the public to donate to the Northeast Youth Center after a fundraiser was robbed on Saturday. 
The benefit car wash at the Y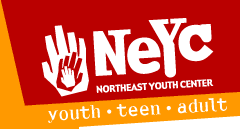 oke's parking lot on North Foothills Drive aimed to raise money to send low-income kids to camp this summer, but a man stole the cash box about 2 p.m. and fled in a waiting car, described as a burgundy Chevy Lumina.
The cash box was later found, empty.
"Saturday's fundraiser was the only one scheduled to raise the needed funds to send kids to camp," the Parks and Recreation Department said in a news release.
"The need remains."
To help the Northeast Youth Center, mail or bring donations to the Parks and Recreation reception desk on the 5th floor of City Hall, 808 W. Spokane Falls Blvd. An account also has been set up at Banner Bank. For more information, click here.
Anyone with information on the robber, described as white, 5-foot-9 to 5-foot-11, 170 to 185 pounds, with dark hair, should call Crime Check at (509) 456-2233. He was wearing a blue shirt and dark pants. The driver was a black woman, and there was another woman in the car.
---
---