Crenshaw murder case to go to jury today
A Spokane County jury is expected to begin deliberating this afternoon in the case of confessed killer Justin Crenshaw.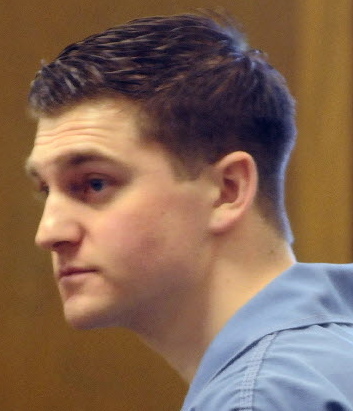 Crenshaw faces life in prison without parole if convicted of two counts of aggravated first-degree murder for the Feb. 28, 2008 s
tabbing deaths of 20-year-old Tanner E. Pehl and 18-year-old Sarah A. Clark. His defense law
yer, Chris Bugbee says the 22-year-old suffers from a rare disorder that causes him to behavior bizarrely after drinking alcohol and is asking the jury to convict him of a lesser offense like second-degree murder or first-degree manslaughter.
Closing arguments were scheduled to begin today at 9:30 a.m., but delays in getting jury instructions ready pushed them to this afternoon after 1:30 p.m.
Family and friends of Clark and Pehl have been at the courthouse since early this morning, as well Crenshaw's grandmother, Sandy Morningstar, and mother, who are here from Las Vegas.
Past coverage:
July 22: Crenshaw: You can call 911 after I leave
July 13: Jurors see swords used in double slaying
July 12: Killer: Trust no one, broken hearts, knives
July 12: Crenshaw double-murder trial begins today
---
---