Tue., July 27, 2010, 9 a.m.
Prosecutor: Crenshaw is a sociopathic killer
Spokane County Prosecutor Steve Tucker once told a reporter that questions about motive contributed to his decision not to seek the death penalty against Justin W. Crenshaw.
Investigators initially suspected Sarah Clark's growing interest in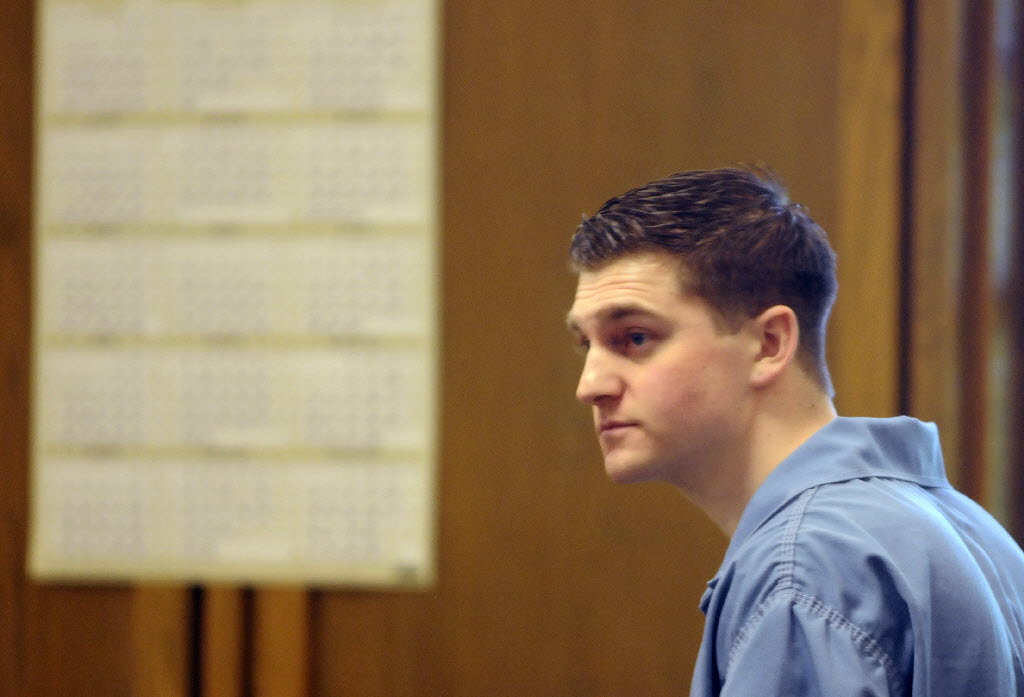 Tanner Pehl may have motivated Crenshaw to kill, but testimony never pointed to that.  (In fact, witnesses said Pehl was excited about an upcoming date with a new girl.)
During his closing argument on Monday, Deputy Prosecutor Jack Driscoll told jurors motive has no bearing in a first-degree murder case but suggested Crenshaw became enraged because Clark wasn't interested in having sex with him.
But Crenshaw's lawyer, Chris Bugbee, said there is no motive for the crimes, because Crenshaw didn't have the ability to think about what he was doing.
The ransacked Pehl home showed signs of Crenshaw's bizarre behavior: family photos were overturned and candles were stacked from smallest to largest.
Driscoll didn't explain the candles but offered a simple explanation for the overturned photos: "He knew what he was doing was wrong, and he didn't want those people looking at him."
Bugbee said Crenshaw suffers from a rare disorder called pathological intoxication, or alcohol idiosyncratic intoxication, that causes bizarre and sometimes violent behavior.
But Driscoll said the explanation is a bit more simple: Crenshaw is a sociopath.
"He lacks a conscience," Driscoll said. "The crime scene photos show you that."
The question for the jury of five men and seven women: Were the murders premeditated?
Bugbee, who urged jurors to convict Crenshaw of first-degree manslaughter, said the possibility of Crenshaw having the disorder is enough to raise reasonable doubt. Jurors also have the option of a second-degree murder conviction.
Driscoll, who asked for a conviction of aggravated first-degree murder, reminded jurors that Crenshaw chose to fetch a knife from the kitchen, constituting premeditation.
"It doesn't have to be an elaborate plan. It doesn't have to be a good plan. It doesn't have to be a well thought out plan. It just has to be that moment in time when you decide you're going to do it," Driscoll said.
Bugbee pointed to testimony from Crenshaw's aunt, Kate Crenshaw, who said her nephew told her he was the happiest he'd ever been the day before the murders.
"Is he just somebody, who, on the happiest day of his life, just decided in a very horrendous and gruesome fashion, to kill two of the only people he could consider friends in Spokane, Washington?" Bugbee said. "Or does it make sense that his brain was overcome with this condition?"
Read much more from the closing arguments in my story here: Grisly double-murder case goes to jury

The jury reconvenes in the morning. I'll update my Twitter page as soon as I hear a verdict has been reached.
Past coverage:
July 22: Crenshaw: You can call 911 after I leave
July 13: Jurors see swords used in double slaying
July 12: Killer: Trust no one, broken hearts, knives
July 12: Crenshaw double-murder trial begins today
---
---