Wed., July 28, 2010, 4:49 p.m.
1 man sought in 2 OxyContin robberies
,One "very dangerous" man is responsible for two gunpoint OxyContin robberies at different Albertsons pharmacies in Spokane County this month, police announced today.  
Detectives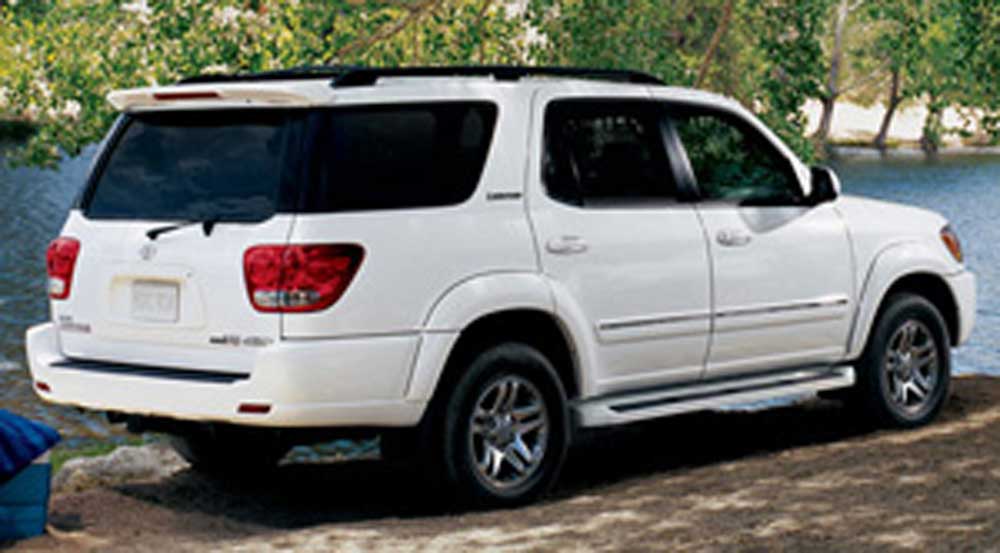 released photos of the robber pulling a gun near a young girl July 23 at the store at 57th and Regal and pointing the firearm at a store employee as he ran out the westside front doors.
He ran to the west and then south before hew as picked up by someone in a white SUV "virtually identical to a 2007 or older Toyota Sequoia" according to a Crime Stoppers news release. (That model is pictured.)
Photos showing a hooded Hurley sweatshirt and makeshift mask worn in a July 9 armed robbery at the Albertsons at Trent and Argonne in Millwood, then discarded in a dumpster behind a nearby school district building, already are available. The outfit is similar to that worn during last week's robbery.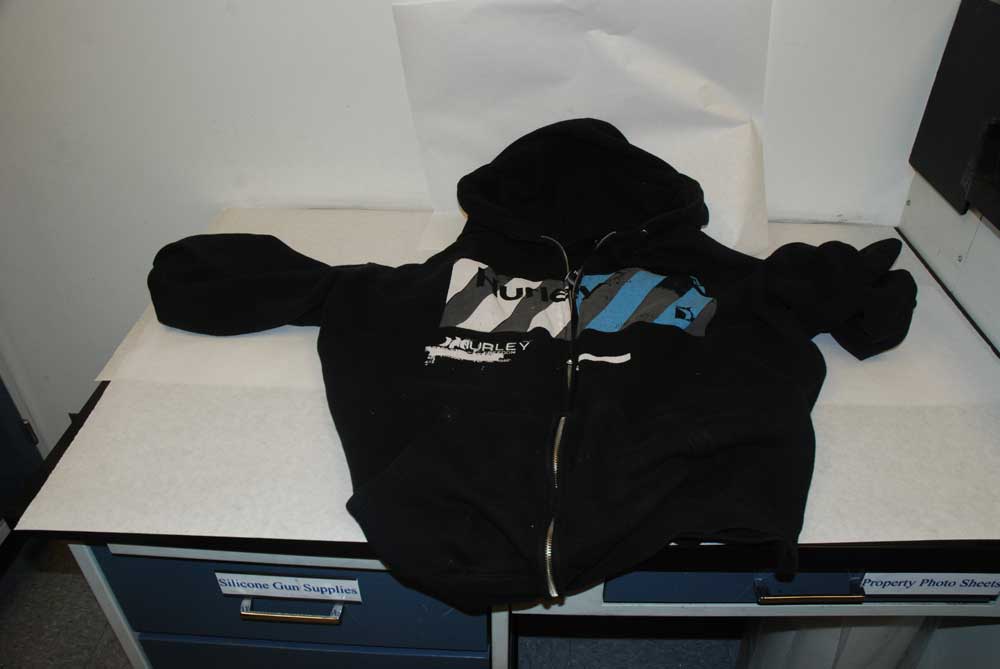 Purdue Pharma, the company that makes the powerful prescription drug, is offering a $1,000 reward through Crime Stoppers for tips that lead to an arrest.
The robber is described as a white man in his 20s, 6-feet to 6-foot-4 and thin.
Anyone with information is asked to call 1-800-222-TIPS or submit tips online. Tipsters don't have to leave their name to collect a reward but should leave a code name or number.
---
---