Wed., July 28, 2010, 7:30 a.m.
Justin Crenshaw in 2008: 'I didn't do it'
"Right now, everyone's looking at me like I'm guilty."
Justin Crenshaw told a reporter that in July 2008, nearly five months after the brutal slayings of 20-year-old Tanner E. Pehl and 18-year-old Sarah Clark. 
"It's hard to look at people with them thinking I'm guilty of taking the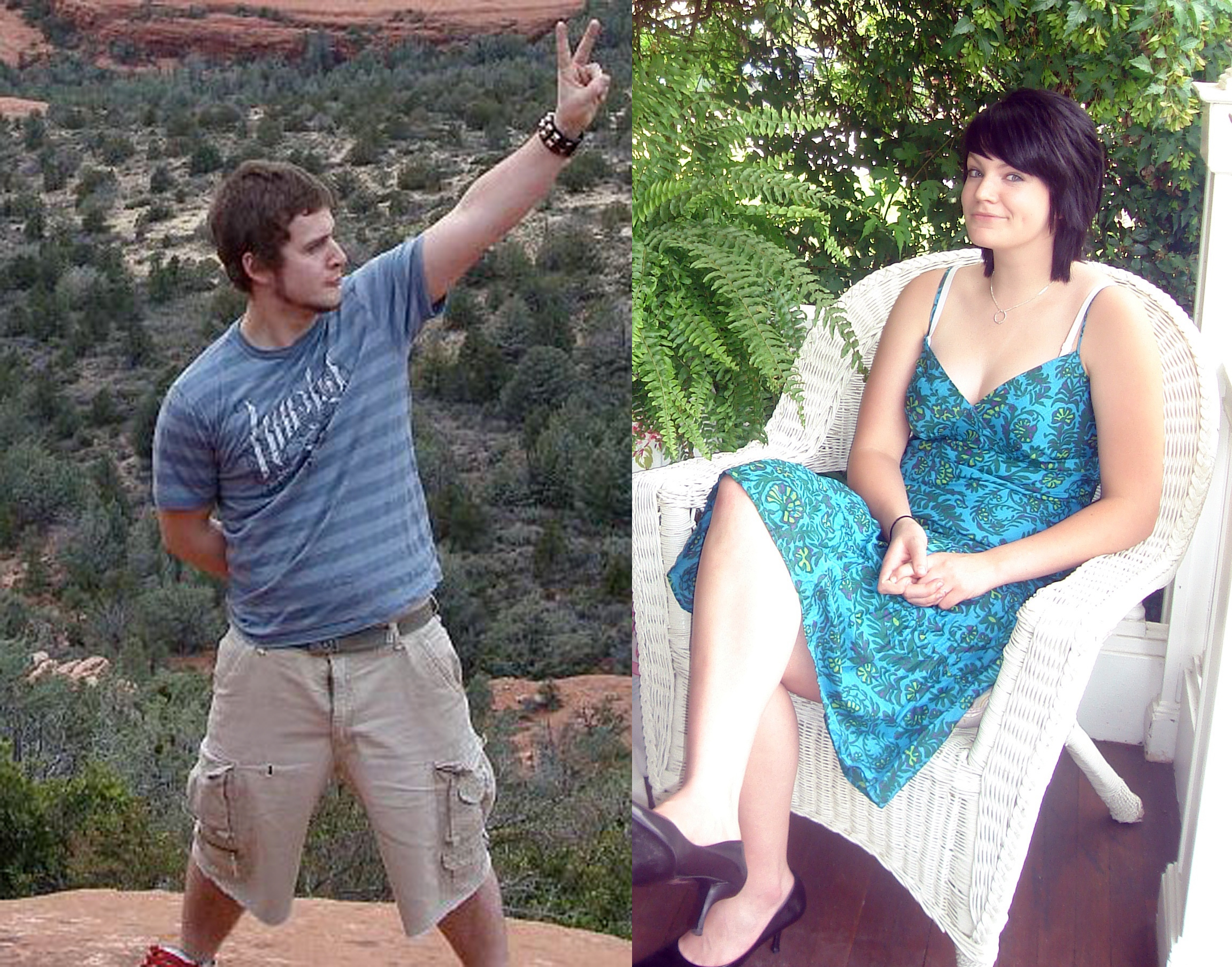 ir son or daughter's life, when I didn't do it," he said after a court hearing attended by the victims' families. "I can't even imagine how they feel. As much as I got to know them, they (Clark and Pehl) were great people."
Two years later, Crenshaw faces a mandatory sentence of life in prison without parole after a jury convicted him of two counts of aggravated first-degree murder.
The 22-year-old never denied his responsibility for the deaths of Clark and Pehl during the two-week trial.
But he blamed a rare alcohol disorder, and his lawyer, Spokane County prosecutor candidate Chris Bugbee, argued he couldn't have premeditated the crimes. 
  It took a jury of five men and seven women about four hours to reject that claim on Tuesday. Family and friends of Pehl and Clark cri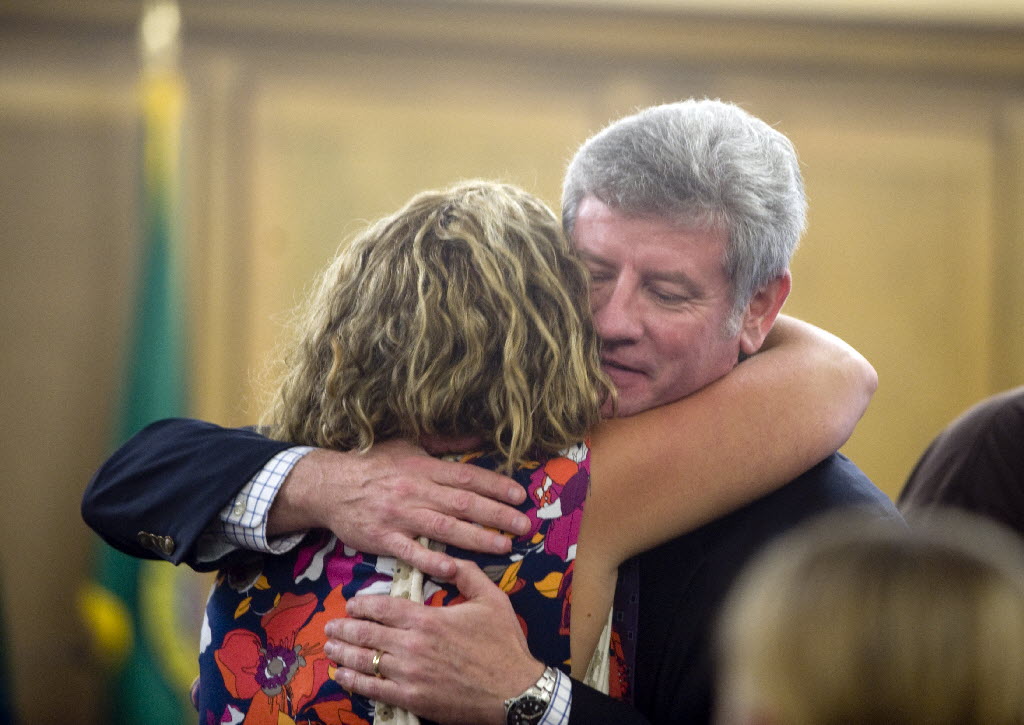 ed after the verdict and shared hugs. (Tanner's sister, Katie, is pictured hugging Deputy Prosecutor Jack Driscoll.)

Crenshaw has been in the Spokane County Jail since the day after the murder.
He's had several attorneys and successfully argued for his case to be transferred from the county public defender's office because Clark's family is close friends with an office investigator. 
Crenshaw, described by a childhood friend after his arrest as "the nicest, sweetest guy", served 18 months for an assault conviction in Nevada after he stabbed a man in the neck.
In June, Judge Tari Eitizen rejected a request from Crenshaw to allow him to undergo a test in which he drinks alcohol and an expert analyzes his bizarre or violent tendencies. Eitzen also had to order Crenshaw to be examined by an expert for the prosecution after he refused to meet with the doctor.
Crenshaw will be sentenced to life in prison next Thursday.
Check out our full coverage of the case: 
July 27: Crenshaw guilty of '08 double murder
July 27: Crenshaw murder trial heads to jury
July 22: Crenshaw's defense calls two witnesses
July 13: Jurors see swords used in double slaying
July 12: Killer: Trust no one, broken hearts, knives
July 12: Crenshaw double-murder trial begins today
---
---