Wed., July 28, 2010, noon
Man accused of 'Megazord' graffiti spree
A 21-year-old man police say prides himself on tagging "Megazord" on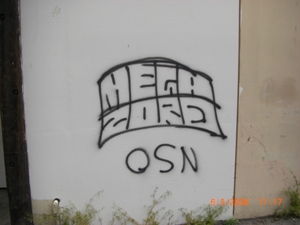 downtown buildings is suspected of a string of graffiti tags, Spokane police announced Tuesday.
Officer Shaney Redmon is looking for people who think they have been victimized by alleged graffiti artist Zakk M. Holder.
Holder was arrested Monday after 5 p.m. on a misdemeanor malicious mischief, but police believe he's responsible for thousands of dollars worth of damage to downtown businesses over the last four y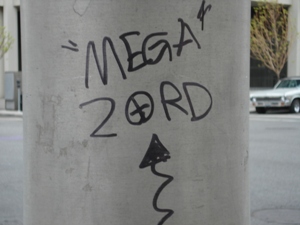 ears. 
"He concentrates on buildings, structures, dumpsters, windows, any piece of property located in the downtown corridor," according to a news release. "Holder spray paints "Megazord" or "OSN" or "MZ" in different variations."
Anyone who thinks they may have been victimized by Holder is asked to call Crime Check at (509) 456-2233.
---
---