Wed., June 2, 2010, 3:04 p.m.
Jury: Ex-Spokanite should die for murder
 A 1999 West Valley High graduate convicted of rape and murder in Reno, Nevada should die for his crimes, a jury ruled today.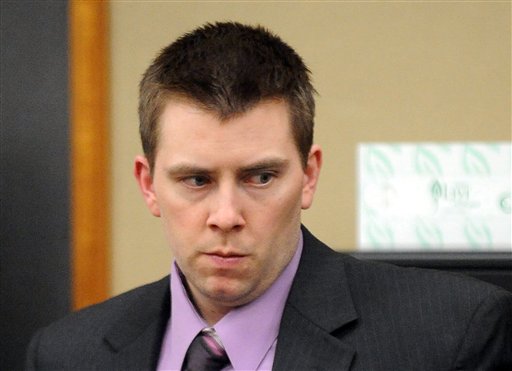 James Michael Biela, whose mother lives in Spokane Valley and sister works for the Spokane Police Department, will be sentenced to death for the murder of 19-year-old Brianna Denison instead of life in prison as the defense asked.

The same jury convicted Biela last week of Denison's death and of sexually assaulting two other young women in a string of attacks from October 2007 to January 2008.
One piece of evidence in the case was a Toyota truck seized from a Coeur d'Alene resident shortly after Biela's arrest. Police believe Biela used the truck in the crimes, then sold it to a car dealership up here while working in Moses Lake.
His family was in Reno for the trial, including his mother, Kathy Lovell, who testified about abuse endured at the hands of her ex-husband and Biela's father, and a sister, Kristi Jackson, who works in the records division of the Spokane Police Department.
Past coverage:
Today: Victim's grandma embraces killer's mother
May 28: WV grad guilty of rape, murder
May 25: Defense rests in ex-Spokanite's murder trial
May 25: Prosecution rests in WV grad's murder trial
May 14: Ex-Valley man on trial for murder in Reno
Nov. 27, 2008: WV grad held in Reno killing
---
---