Fri., June 4, 2010, 9 a.m.
Murder charges filed in gang slaying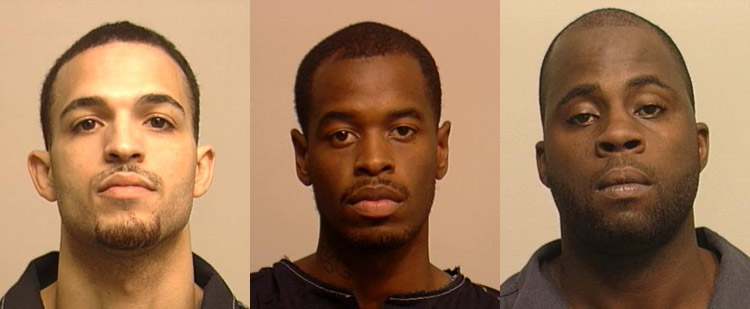 Seven people have been charged in connection to a Jan. 17 gang-related slaying in Hillyard.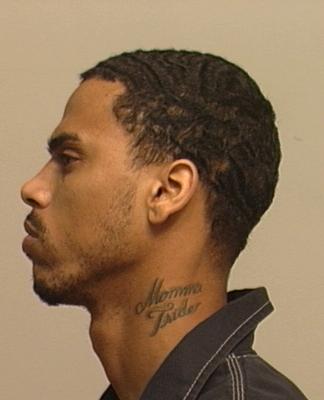 Edward L. "TD" Thomas (right) is wanted on charges of first-degree murder and attempted first-degree murder after police say he shot John S. Williams in the face with a Ruger mini 30 rifle and fired shots at another man.
Wanted on conspiracy and rendering criminal assistance charges are Marc A. "Bookie" Carter, John E. Burton, 27; and Christopher J. Route, 23.
Already in jail on the charges are cousins Cedric E. "Dirty" Burton, 23; Eric "Smalls" Burton, Jr., 25; James C. Henderson, 33. The three appeared in District Court today via video feed from the jail today.
Cedric Burton has been in jail since early May, when detectives arrested him in Los Angeles. His public defender said he had traveled south to attend the funeral of his cousin, Aaron D. Bascomb, a Long Beach 22-year-old who was shot and killed in Inglewood, Calif. April 9.
Lingering hostility between two gangsters who have a child with the same woman may have been what sparked the most recent fatal shooting.
Read my full story on the murder investigation here.
Pictured above, from left to right, first row: Thomas, Carter and Route. Second row: Cedric Burton, Eric Burton and Antonio Cook, who is charged with illegally posessing the murder weapon. Pictures of John Burton and James Henderson were not available.

March 9: Homicide case 'not a simple investigation'
---
---