SPD Guild endorses Bugbee for prosecutor
The Spokane Police Guild has endorsed Chris Bugbee for Spokane County prosecutor.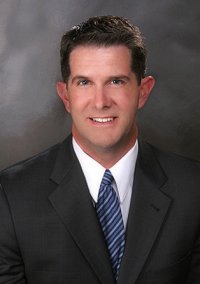 Guild President Ernie Wuthrich told Bugbee of the endorsement in a letter sent to his campaign headquarters.
"Through your many years of service to the Spokane community you have developed a reputation as someone who is willing to fight regardless of the consequences," Wuthrich wrote. "Many of our members have worked with you in a professional capacity and believe you to be fair and trustworthy and the best candidate to serve in this very important position."
Here's how the union described the candidates:
Bugbee, a former Spokane County Deputy Prosecutor now criminal defense attorney in both Washington and Idaho, has handled all crimes as a prosecuting and defense attorney.
David Stevens has only handled property, drug crimes and misdemeanors.
Republican Incumbent Steve Tucker- historically has settled crimes at all levels and his tenure likely appears to be over based on an absence of support from law enforcement and his own party.
Democratic candidate Frank Malone has spent the overwhelming majority of his career handling misdemeanor level crimes.
---
---