Thu., June 24, 2010, 4:28 p.m.
Witness in gang murder agrees to secret deal
A witness in a gang-related murder pleaded guilty to two charges this morning in a sealed agreement with prosecutors.
Antonio E. Cook, Jr., 28, (left) will remain in jail pending sentencing, which was not immediately scheduled.
The deal drops several charges, including robbery, gun and drug possession, but those charges can be refiled if Cook doesn't comply with the deal, Spokane County Deputy Prosecutor Mark Cipolla said in court.
Cook waived his right to a speedy sentencing; his public defender said it won't happen for at least 40 days. Details of his sentencing recommendation have not been made public.
Cook first answered "no" when Superior Court Judge Neal Rielly asked if he was making the plea freely and voluntarily but then said otherwise.
"I wanna take advantage of what's going on right now and get it over with," Cook said.
Rielly questioned Cook repeatedly, saying "whether you like the system or respect the system" he wouldn't accept the plea if Cook was being pressured. Cook pleaded guilty to tampering with a witness and third-degree assault.
He was arrested in February after police found his fingerprints on the stolen gun used to kill John S. Williams on Jan. 17, though he isn't believed to have been present when Williams was killed. Cook later threatened a teen who was cooperating with police, leading to the tampering conviction. 
Cook's assault charge was for an unrelated incident in September when Cook punched a woman after she fought with him and a friend over a sexually suggestive text message the friend had sent her, according to court documents. The woman's boyfriend saw the messages, documents say.
Court documents show Cook is a key witness in the case against several reputed gang members charged in Williams' death.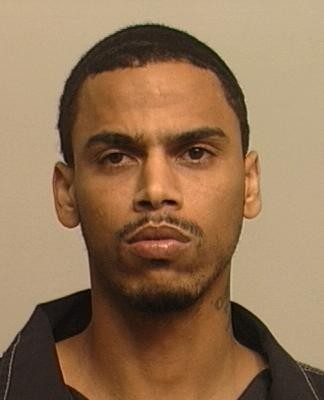 Police say he told them that accused triggerman Edward "TD" Thomas (right) admitted to shooting Williams six or seven times before firing a single round into his face at close range.
Thomas is a fugitive wanted for first-degree murder and attempted first-degree murder. Anyone with information on his location is asked to call Crime Stoppers at 1-800-222-TIPS.

June 3: Seven charged in January gang murder
March 9: Homicide case 'not a simple investigation'
---
---