WEDNESDAY, MARCH 3, 2010, 8:19 P.M.
Drug-addicted ATM thief gets 2 years
A longtime felon will serve about two years in prison for a rash of ATM thefts in early 2009 that the court ruled was driven by his drug addiction.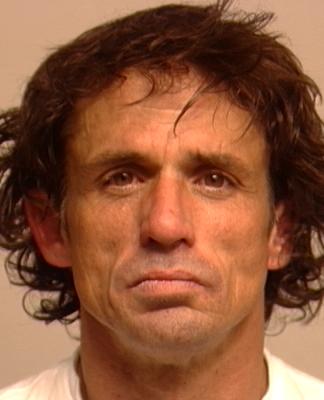 Keith G. Simpson, 44, was sentenced to 25 months in prison after pleading guilty to five counts of first-degree theft and one count of conspiracy to commit second-degree burglary.
The plea deal approved Tuesday mandates drug treatment in prison and dropped 15 additional burglary, theft and malicious mischief charges.
Simpson already is serving 27 months for various property crimes.
The charges are connected to a January 2009 crime spree in which Simpson and his alleged accomplice, Christopher S. Carden, crashed vehicles into storefronts, then towed away the expensive ATMs and looted them of thousands of dollars in cash. Carden, 36, is in jail awaiting trial.
Along with Simpson and Carden, Mychal L. Wahl, 20, is charged with three counts of first-degree theft for alleged ATM heists at Five Mile Heights Pizza and the Double Dribble Tavern.
Tips, fingerprints, surveillance photos and detective work led investigators to identify the suspects, documents show.
When police showed Simpson a surveillance photo from one of the heists and asked him who was in it, he said, according to court documents:"That looks like me. That looks a lot like me!"
Simpson's prior convictions include possession of and trafficking of stolen property, possession of burglary tools, first- and second-degree theft, city theft, identity theft, second-degree burglary, DUI and probation violations, according to Crime Stoppers.
Read more about ATM thefts here.
---
---