Wed., March 10, 2010, 8:24 p.m.
Family: Jealousy, abuse led to murder
When Ryan William Taylor showed up at a Hayden apartment Tuesday afternoon, he was there to confront the husband of his ex-wife – a man he believed had been abusing her.
But Taylor, 28, (pictured above with his daughters) never left the property alive. The man he confronted fired four rounds at Taylor, family members say, one striki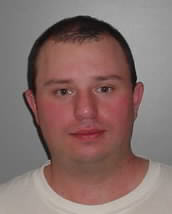 ng him in the back of the head.
A search team from Kootenai and Spokane counties found the suspected gunman, Chad Lee Moore, (right) dead from an apparently self-inflicted gunshot wound Wednesday morning east of Hayden Lake.
After an overnight manhunt, searchers found Moore's pickup truck, which had been burned, before spotting his body on a logging road about one mile north of Triangle 7 Road and Hayden Creek Road.
Moore, 35, had a handgun and a military-style rifle with several ammo clips, said Maj. Dan Mattos of the Kootenai County Sheriff's Department.
"One conclusion drawn is that perhaps he was lying in wait for police, but we'll never know because he took his own life," Mattos said. Investigators believe he set fire to the truck (right) before walking down the road and shooting himself.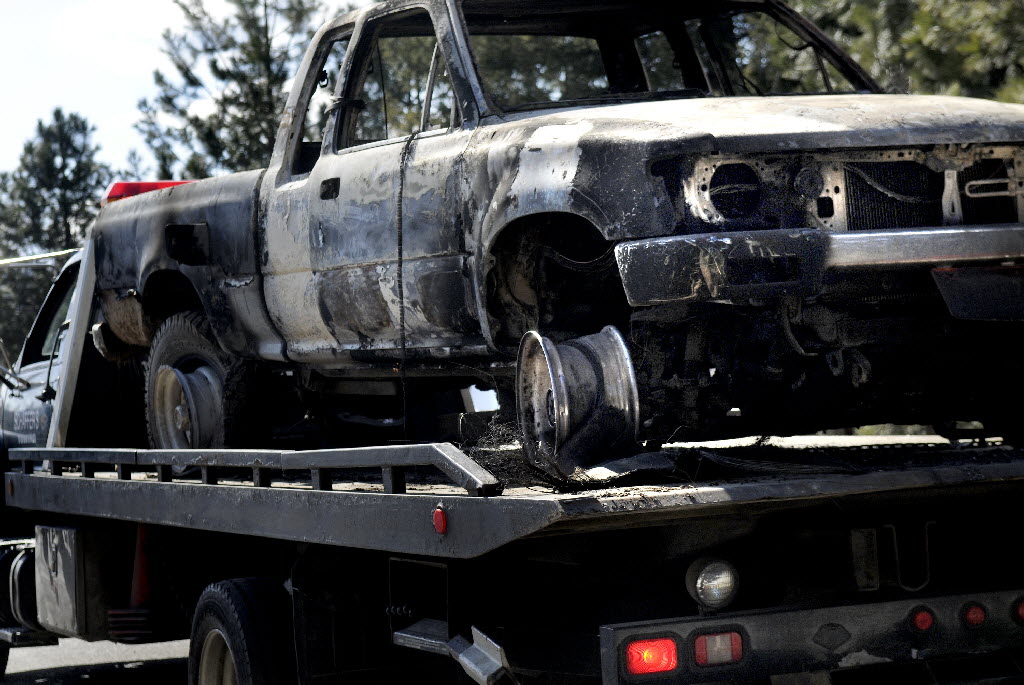 Moore's wife, Amber Kern, previously was married to Taylor. Nine months pregnant with Moore's baby, Kern was taken to a hospital Wednesday but was not expected to give birth immediately, said Taylor's mother, Barbara Taylor.
Mattos said Moore and Ryan Taylor had ongoing problems.
Barbara Taylor said Kern had called her Tuesday and said Moore had hit her after asking if she'd been talking to Ryan Taylor on the phone.
Taylor was out on a birthday shopping trip with his girlfriend and daughter, Jordan, who turns 12 Friday.
The three stopped by Moore and Kern's apartment at 10102 N. Government Way, where Taylor found Moore armed with a loaded handgun, Barbara Taylor said.
Read the rest of my story here.
---
---