Thu., March 11, 2010, 1:26 p.m.
Pot dealers forged medical cards, police say
Two men described as "hiding behind the medical marijuana law" were arrested today during a raid at a home in north Spokane.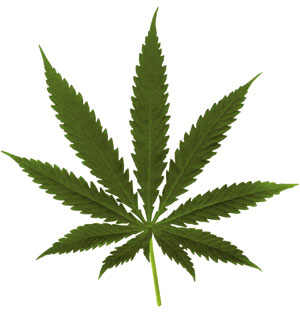 Robert P. Thompson, 24, and Eric G. Franklin, 31, had four forged medical marijuana provider forms posted near 105 marijuana plants when detectives raided the home today, according to the Spokane County Sheriff's Office.
Those plants were seized, along with several hundred dollars in cash.
The growing operation had been at the home at 1527 E. Rockwell for two years but wasn't discovered until March 1, when someone smelled marijuana wafting from the home, according to a news release.
Thompson and Franklin were selling the marijuana in the Everett area, detectives said.
The men were booked into Spokane County Jail on one count each of manufacturing a controlled substance.
Voters approved medical marijuana in 1998, and the state Legislature set possession limits in 2008 at a pound and a half per person or 15 plants.
The law also allows a person to provide medical marijuana to one authorized patient "at any one time." Prosecutors and police say that means providers can have no more than 15 plants; sellers and dispensaries argue the wording allows them to grow 15 plants for each patient.
The first police raid of a Washington medical marijuana dispensary occurred in Spokane last fall when police arrested the owners of the dispensary Change on drug dealing charges. Scott Q. Shupe and Christopher P. Stevens pleaded not guilty to the charges in January.
Past coverage of medical marijuana in Washington:

Pot's legal ambiguity clouds law enforcement
Medical marijuana seller busted during buying trip
Police arrest medical pot dispensary owners
Protesters ask to keep medical marijuana dispensaries open
New federal orders have no effect on Spokane pot raids
---
---