Fri., March 12, 2010, 12:10 p.m.
Bald eagle shot to death near Long Lake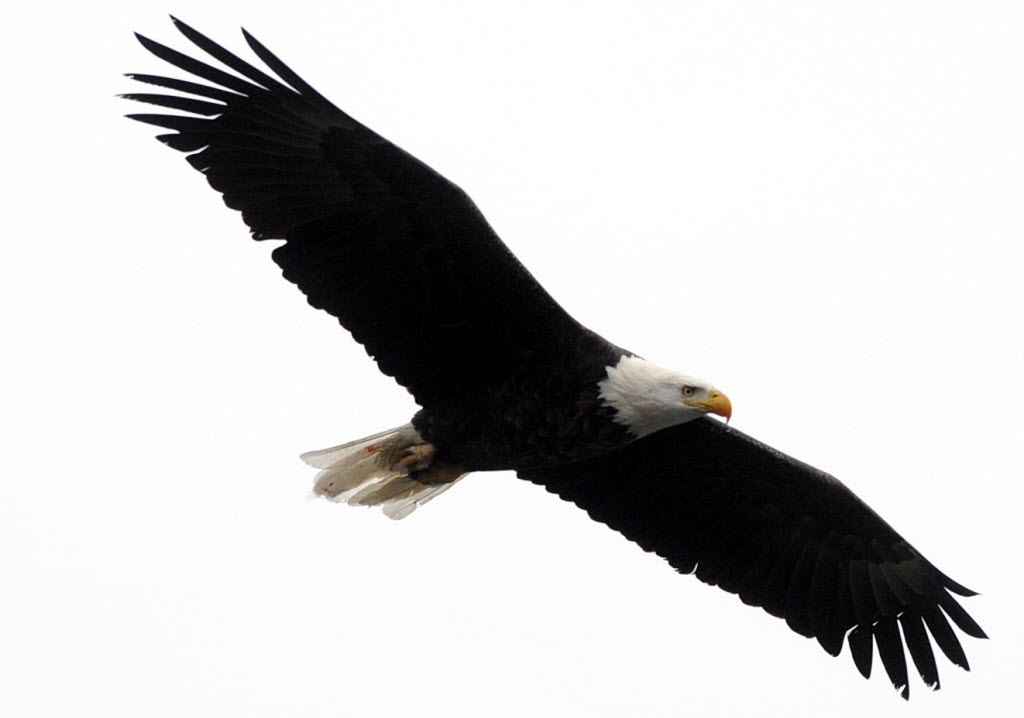 A bald eagle was shot to death near Long Lake last weekend, and the Humane Society of the United States is offering a reward of up to $2,500 for tips that lead to the killer's conviction.
The bird was found on the south bank of the Long Lake off Long Lake Road the weekend of March 6. Bald eagles are federally protected birds.
Killing them is a federal crime that carries up to a year in prison and fines up to $100,000.
In a prepared statement, Dan Paul, state director of the Humane Society, called the poaching "an affront to wildlife and the laws that protect these animals."
The Humane Society is offering the reward with the Humane Society Wildlife Land Trust. Anyone with information is asked to call the U.S. Fish and Wildlife Service Office of Law Enforcement at (509) 928-6050.
According to the Humane Society:
- Wildlife officials estimate that for every wild animal killed legally — tens of millions of animals per year — another is killed illegally.
- Every year, thousands of poachers are arrested nationwide; however, it is estimated that only 1 percent to 5 percent of poachers are caught.
---
---