Fri., March 12, 2010, 11:44 a.m.
City dropped from Shonto Pete's lawsuit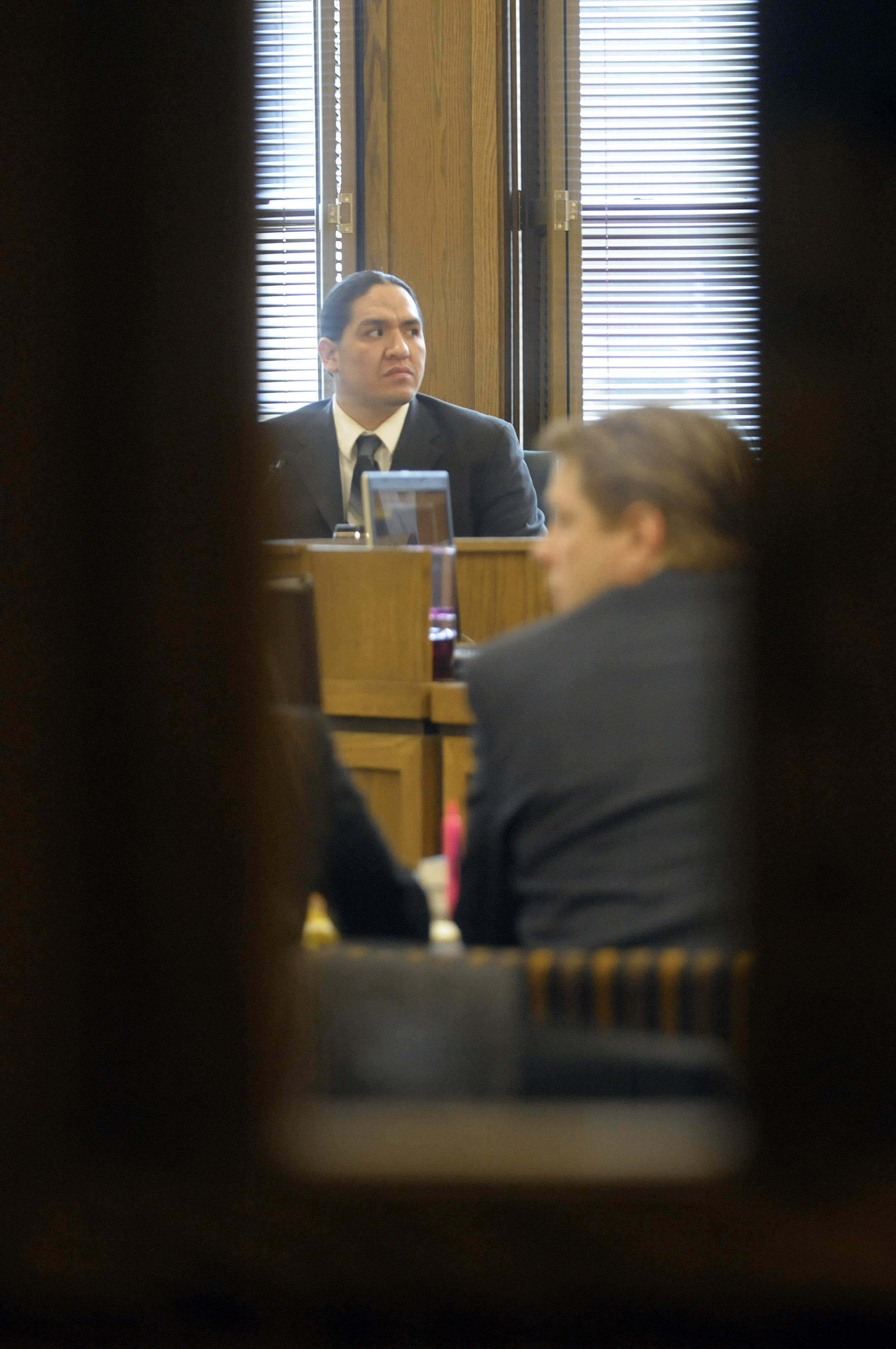 A federal judge ruled this morning that the city of Spokane will not be on the hook if a civil suit proceeds against former Spokane Police Officer James "Jay" Olsen, who shot Shonto Pete in the head during a drunken chase in February 2007.
Federal judge Edward F. Shea ruled in favor of a motion brought by Assistant City Attorney Ellen O'Hara seeking to sever the city from the case.
O'Hara argued that Olsen was off duty at the time and never identified himself as a police officer during the Feb. 26, 2007, chase that ended with Olsen shooting Pete in the head. (Pete and Olsen are pictured at left in March 2009. Pete is on the witness stand.)
"I have great sympathy for Mr. Pete and the grievous wrong that Mr. Olsen did to him," Shea said. "Nevertheless, I grant the city's motion … Mr. Olsen was not acting under the color of law."
Read the rest of Thomas Clouse's story here.
Read past coverage here.
---
---