Mon., March 15, 2010, 12:57 p.m.
Suicidal gunman was sued for '05 shooting
 The man who shot his wife's ex-husband before killing himself had been sued for a shooting incident in 2005.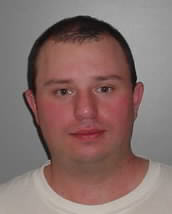 Chad L. Moore, 35, (left) was serving as his own lawyer in a lawsuit filed by 70-year-old Orville Robert Boyd, who accused him of negligence and recklessness in a March 20, 2005, incident near Athol.
Moore and a friend, Ryan W. Beamer, were shooting Glock pistols on a private road about one mile north of Chilco Road when Boyd approached on an ATV with a gunshot to his right chest.
Moore called 911, and Beamer ran up the road to meet medics. Moore told a Kootenai County Sheriff's deputy he'd been target shooting there since he was a small child, according to a report.  The shooting was ruled accidental, and Moore was never charged with a crime. The police report listed his employer as a Coeur d'Alene lumber company. He told police he's worked there for 15 years.
Boyd sued Moore and Beamer in 2007. Moore began serving as his own lawyer in September "due to lack of funds," according to a letter he wrote in the Kootenai County District Court file.
A five-day jury trial is scheduled for August.
Moore was found dead last week after an overnight manhunt. Before he killed himself, Moore shot and killed Ryan William Taylor, 28, the ex-husband of his pregnant wife.
Taylor had confronted Moore at his Hayden apartment March 9 after hearing from his ex that Moore hit her.
A memorial fundraiser was held for Taylor Saturday at The Grail nightclub in Huetter. His funeral took place earlier today.
Past coverage:

Family: Jealousy, abuse led to murder
---
---