Mon., March 22, 2010, 5:41 p.m.
Suspect ID'd in shooting that nearly hit child
A 24-year-old man who last lived in Hayden, Idaho, has been identified as a suspect in a February shooting in which a bullet landed near a sleeping 3-year-old girl.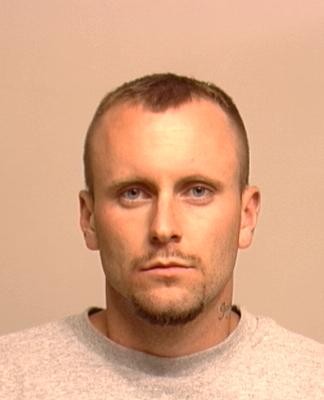 Crime Stoppers is offering a reward for information that leads to the arrest of Joseph L. Bledsaw, who has felony convictions in Spokane and Kootenai Counties. Spokane Valley police say Bledsaw and another man confronted a couple at 15917 E. Sprague Ave. on Feb. 27 about a noise complaint.
Bledsaw was armed, police say, and when the couple retreated inside he fired shots into the apartment wall. One of the bullets passed through the exterior wall a few feet off the floor, striking a metal bed post and landing on the blankets covering a 3-year-old girl, police said.
Bledsaw is wanted on charged of first-degree assault, reckless endangerment and unlawful possession of a firearm because of a previous felony conviction.
He was sentenced to about one year to four years in prison in Idaho in 2004 on three counts of drug possession. He also was convicted of first-degree malicious mischief in Spokane County after crashing into several cars while fleeing a state trooper, according to news archives. (The picture above is from his arrest. Read the story here.)
Bledsaw was listed as a Hayden resident when convicted of violating a no-contact order in July 2009, but Crime Stoppers listed him as a transient in a news release last week.
If you have any information about where he is, call Crime Stoppers at (509) 327-5111 or (800) 222-TIPS, or submit tips online. Tipsters do not have to give a name but should provide a code name or number.
Past coverage: Shooter who nearly hit toddler still at large
---
---