Mon., March 22, 2010, 3:07 p.m.
Tips sought on check-forgery suspect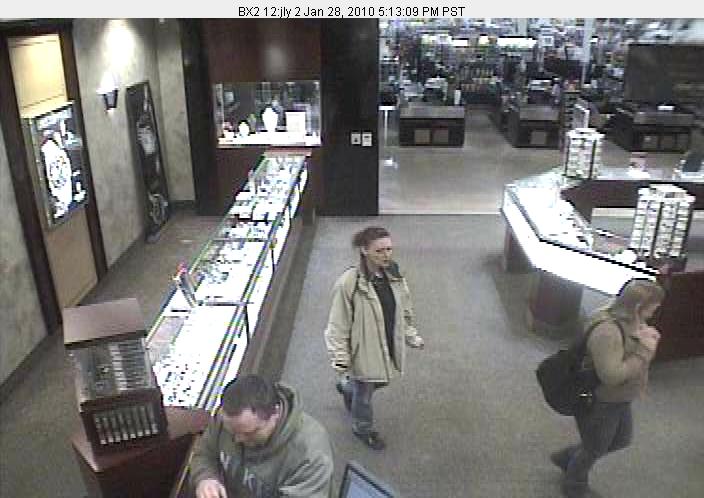 Crime Stoppers is offering a reward for tips that help identify a suspected check forger.
The man pictured in the Nike sweatshirt is accused of cashing checks stolen from 1997 Dodge Dakota in the 3700 block of North Audubon. A GPS device also was stolen from the car.
In the days following the break-in, the unidentified man forged and cashed checks totaling more than $1,200 at Fred Meyer, Huckleberry's and other businesses, according to Crime Stoppers.
Anyone with information on the identity of either woman, or of the man is asked to call Crime Stoppers at (509) 327-5111 or (800) 222-TIPS, or submit tips online.
Tipsters do not have to give a name but should provide a code name or number.
---
---