Tue., March 23, 2010, 9:57 p.m.
Jail consultant: Swift justice hits 'roadblock'
Meet Charles D. Baker. The 50-year-old convicted child molester is a level 1 sex offender, considered the least likely of the classifications to reoffend.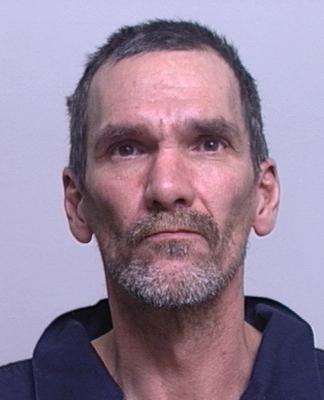 But his lengthy criminal history shows a likelihood to reoffend when it comes to property crimes - Crime Stoppers called him a "heavy hitter" and "armed career-criminal" with rap sheet that includes failure to register as a sex offender, malicious mischief, possession of stolen property and burglary.
Baker also is an example of what a consultant today told county commissioners is happening more and more: suspected felons released from jail because the Spokane County Prosecutor's Office hasn't filed charges within 72 hours.
Baker was arrested Feb. 7 on suspicion of residential burglary at 1712 E. Queen. He had an arrest warrant from the Department of Corrections for escape from community custody, according to court documents, but he walked out of jail when a judge ruled preliminary paperwork from the prosecutor's office didn't establish probable cause to hold him. Sheriff's deputies wrote that paperwork, prosecutors say.
When prosecutors filed a residential burglary charge Feb. 17, Crime Stoppers issued a reward for tips leading to Baker's arrest. He was re-arrested Feb. 23 and remains in jail.
Consultant David Bennett told county commissioners today that efforts to reduce jail needs through swift justice have hit a "significant roadblock" because the prosecutor's office regularly is failing to file formal charges within 72 hours, leading to the release of suspected criminals.
Read John Craig's story in tomorrow's Spokesman-Review.
Read a previous story on the subject here.
---
---