THURSDAY, MARCH 25, 2010, 1:55 P.M.
Panhandler to plead guilty in woman's death
A man accused of strangling a woman to death over $20 is set to plead guilty and be sentenced today in Spokane County Superior Court.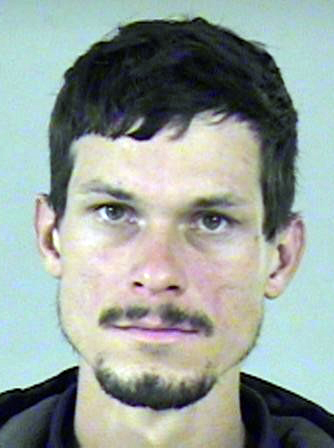 Michael A. Quinones, 29, is charged with first-degree murder for the Oct. 6, 2008, death of Jennifer Lee Siria, 28. Quinones and a teen were panhandling in north Spokane when Siria let them stay at her apartment at 537 E. Hawthorne Road.
Quinones was arrested at a Montana homeless shelter on Oct. 10. His alleged accomplice, Matthew T. Shope, now 19, was already in jail on a first-degree murder charge. His trial is set for April 12.
A Spokane County sheriff's deputy picked up Shope and Quinones while they were walking in the area of Siria's apartment at 537 E. Hawthorne Ave. about 3 a.m. Oct. 6, 2008,shortly after authorities believe they killed Siria. The deputy drove the two to Garland Avenue and Division Street, as Quinones had requested, and let Quinones go.
But Shope refused to exit the car and said he'd run away from Daybreak, a teen drug rehabilitation center, and had a warrant in Kootenai County. After dispatchers failed to find an arrest warrant, Palmer drove the boy to Daybreak, where Shope told a caseworker he'd told Palmer about the warrant because Quinones had threatened to kill him and he feared him, according to court records.
As Shope began to wash his bloody clothes, he told his caseworker "he had been involved in something that could send him to prison for a long time," according to court documents. "Matthew stated that he did not do the act he was talking about but that he did nothing to stop it and had been going through the victim's belongings when the act was committed."
Quinones' sentencing is set for 2:30 p.m. before Judge Maryann Moreno.
Panhandler sought in woman's killing
Second suspect charged in murder
Police: Accused killer wrote rape suspect's alleged victim/
---
---