Mon., May 3, 2010, 9:27 p.m.
Man gets 15 years for baby girl's murder
A judge sentenced an admitted baby killer to 15 years in prison today but denied the slayer's mother a final request: a hug before deputies hauled him back to jail.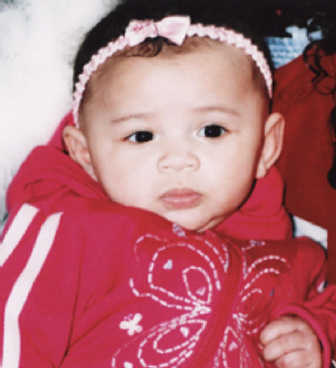 Jereme J. Bassett, 24, last month pleaded guilty to second-degree murder of 7-month-old Nevaeh Alana Miller, who was the daughter of Bassett's girlfriend at the time, Jennifer Wilcox.
Bassett also pleaded guilty to third-degree assault that stemmed from him choking Wilcox's 8-year-old son after he learned Nevaeh was brain dead. Superior Court Judge Annette Plese sentenced Bassett to 15 years in prison, followed a plea agreement between Deputy Prosecutor Kelly Fitzgerald and Assistant Public Defender Kevin Griffin.
However, Bassett will get credit for more than two years he has served in jail since he harmed Nevaeh on March 20, 2008, in the room he and Wilcox shared at the West Wynn Motel on Sunset Boulevard.
Read the rest of Tom Clouse's story here.
Past coverage:
April 13, 2010: Girl's killer faces 12 to 20 years in prison

March 27, 2008: Girls organs given to 3 babies
March 26, 2008: Troubles started early for man accused in baby's death
---
---