Mon., May 3, 2010, 11:23 a.m.
Warrant issued for accused would-be killer
A Spokane gang member accused of trying to kill two people by running them over with his car last fall is wanted by police after an alleged domestic dispute.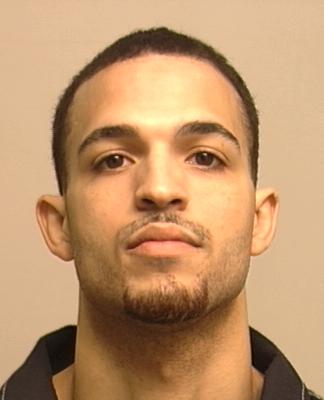 Police say Cedric E. Burton, 23, assaulted his girlfriend on April 13 and threatened to take their young daughter to California so she "would never see her again," according to court documents filed in Superior Court.
Prosecutors say that incident violated the terms of Burton's release from jail on two counts of attempted first-degree murder, and Crime Stoppers issued a reward on Friday for tips that lead to his arrest.
Burton is accused of trying to run over two men, Bradley Hollibaugh and Jacob Schreiber, in a parking lot across the street from Club Uno, 515 W. Sprague Ave., early Nov. 22. Hollibaugh and Schreiber got inside a 2007 GMC Hummer, which then had its back window shot out by a man who was with Burton in a Chevrolet Camaro, Charles Willy Jackson, according to police.
 Jackson, 23, (right) who told police he lived in Lancaster, Calif., has been wanted since mid-December on charges of second-degree assault, third-degree malicious mischief and possession of a controlled substance (cocaine).
Burton, posted $7,500 on Dec. 14 after about two weeks in jail, last gave his address as 5914 N. Ash in Spokane. He has felony convictions for delivery of controlled substance and second-degree assault.
Police say Burton is a gang member and was present at a party in January in which John S. Williams was shot to death, according to court documents related to the ongoing investigation.
In January 2009, Burton was arrested with another gang member, Eric Burton, who's charged with possessing the gun that killed Williams.
Also arrested in relation to that stop was Edward L. Thomas, 24, who detectives say fled to California shortly after Williams' murder and hasn't been located. One witness told detectives that Williams was shot after he punched out a passenger-side window in a car in which Thomas was riding, according to court documents.
Crime Stoppers is offering a reward for tips that help arrest Jackson and/or Cedric Burton. Anyone with information is asked to call Crime Stoppers at 1-800-222-TIPS, or submit tips online here.
UPDATE: Cedric Burton was arrested May 4 in Los Angeles County.
---
---